A few months ago, Aaron and I attended the wedding of our lovely fellow university friend which was situated in Avoncliff, so we thought we would make the most of the trip and take some extra time to explore Bath, Somerset and try our first Airbnb in Rode. If you've never been and fancy a mini break with gorgeous greenery thrown in with a busy city and some historic places of interest then I would definitely recommend this part of the country.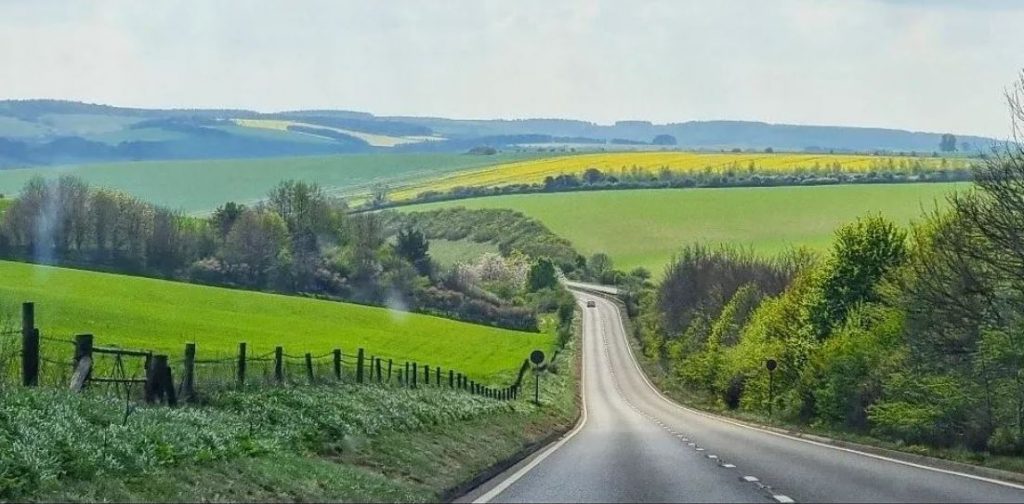 After scouring the Airbnb app for hours I found the perfect little converted barn, situated in the beautiful little village of Rode. This was the perfect spot for us as it was a short drive to the wedding venue but also just 15mins to the Bath park and ride. (We did a bit of research on parking around Bath which looked super busy and expensive so P&R was a cheap and easy option and a short journey into Bath town centre). I can't rave about this place enough, it was GORGEOUS. Small but rustic and very cosy with great amenities, outside space, its own parking and the hosts had really gone the extra mile with the finishing touches. There was brioche and OJ in the fridge, teas and coffees, little bags of lavender scents, some luxury soaps/washes etc, lots of plug sockets (which is always a bugbear with us when we stay places!)  a huge mirror with sockets beneath (perfect for me doing hair and makeup before the wedding) and so much more. Not to mention the most comfortable bed I have ever slept in and a gorgeous large shower. We ran into some of the hosts and their cats (all were very friendly!) so that was a nice bonus. Although we were sad not to see the doggies which were apparently on site somewhere. But seriously, if looking around the Rode area, please do check this place out  The Little Barn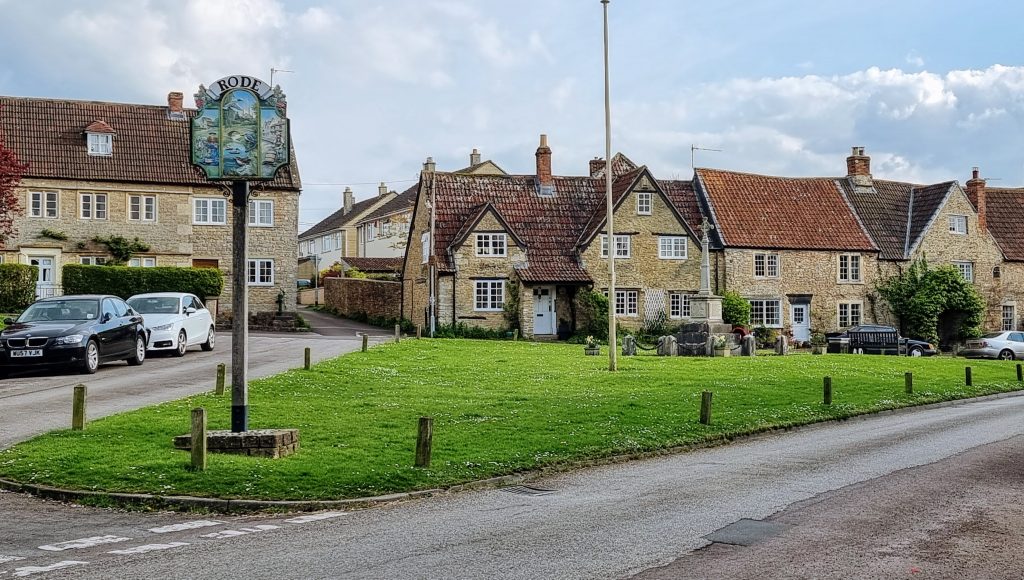 We arrived on a Wednesday just after 4pm, and after getting settled in, the little guide recommended a pub The Cross Keys just a few mins walk from the Airbnb. Another great recommendation. We sat and had a few drinks before our meal. And the food was just…wow. If you eat here please do try the lasagne. Aaron and I both said it was probably the best lasagne we had eaten, not even being dramatic – it really was! Some sort of slow cooked beef ragu (no bitty mince here) in a rich sauce topped with layers of pasta and cheese with truffle, parmesan chips. After a delicious starter of garlic mushrooms and spinach on sourbread toast/KFC style chicken and glasses of raspberry gin and rum, I have to say we were both rather full and waddled home and clambered into that King size comfy bed and passed out for about ten hours.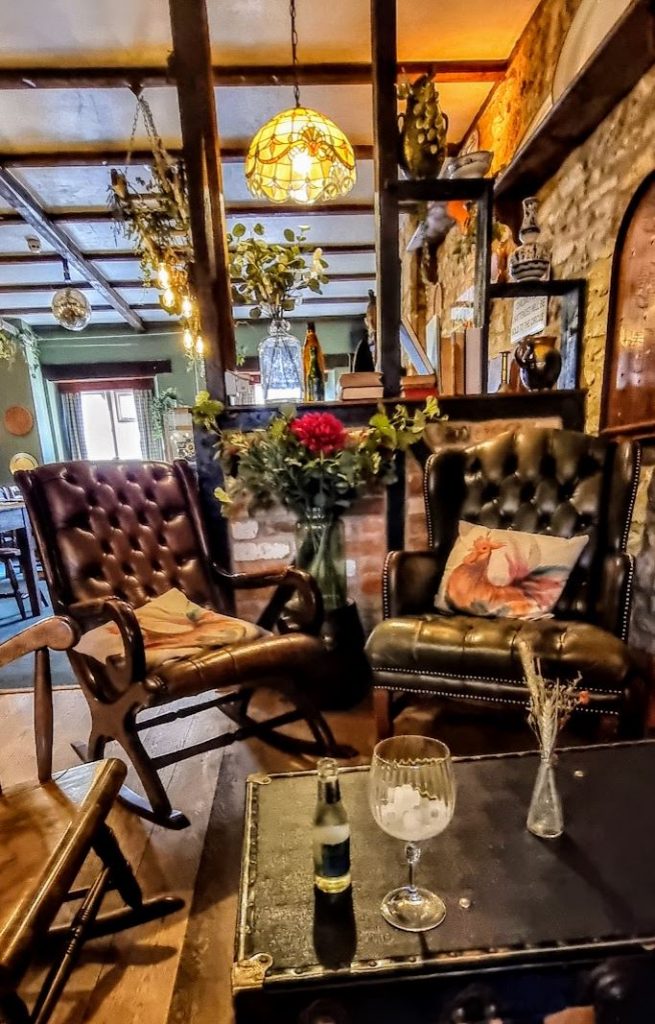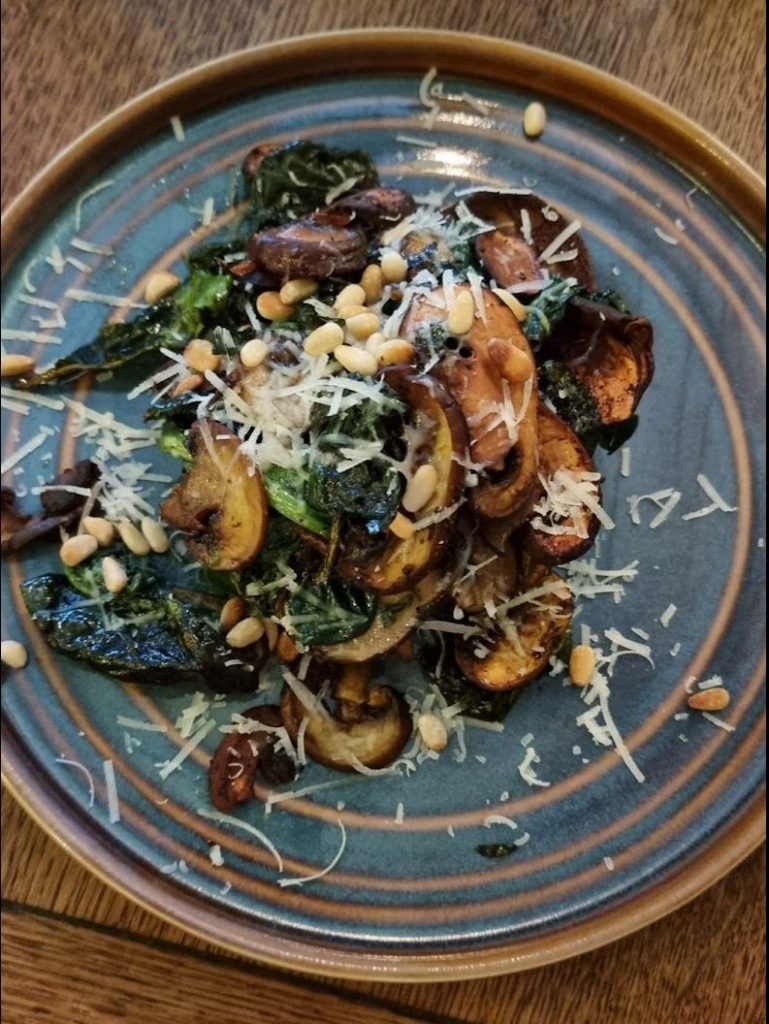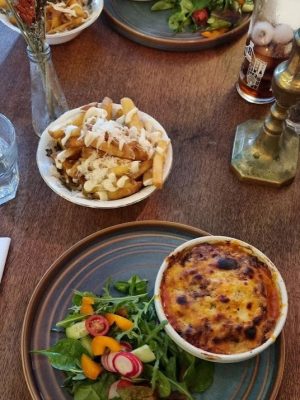 Thursday we woke up bright and early and drove to Bath park and ride. I did some googling on how best to spend our day out and much of the articles/blog posts I read seemed to recommend the same activities, and this post summed up much of what I read – A Day in Bath. We had an amazing morning visiting the Roman Baths; I actually had no idea there was more to see than the water bath area, so this experience was probably great for me as it was a pleasant surprise being about to spend a few hours learning about the Goddess Sulis Minerva and seeing the old temples, wandering around archaeological finds from Roman Britain and exploring the waters of the natural thermal spring.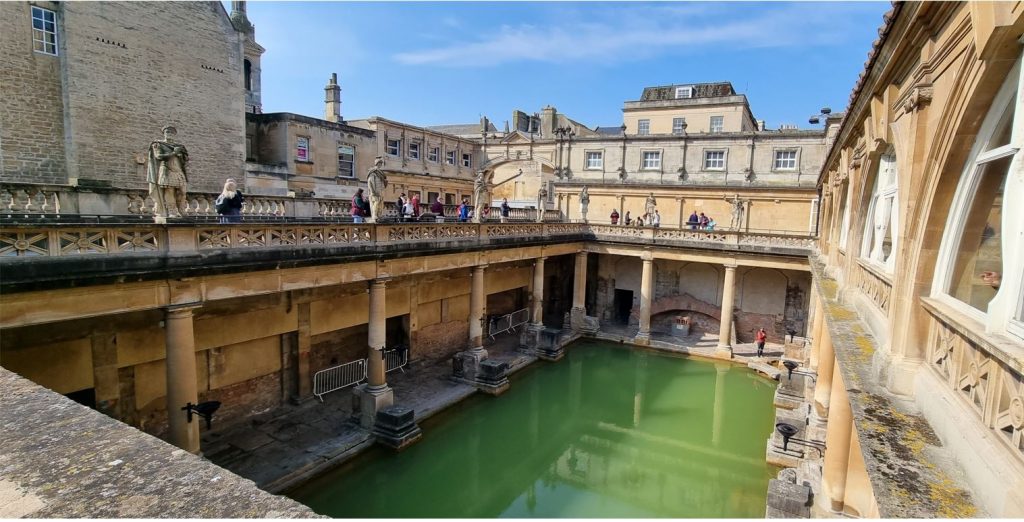 As the Abbey was next door  it seemed silly to not take a peek inside. The Abbey was free to enter however donations were optional and we were happy to drop a few pounds to show some appreciation. The Abbey is already stunning from the outside, but behind the doors you're met with a roaring welcome of Gothic architecture and hundreds of years worth of history. It is still a working church, and also hosts lectures, concerts etc. We also noted the touching message board dedicated to prayers and thoughts towards Ukraine and its people.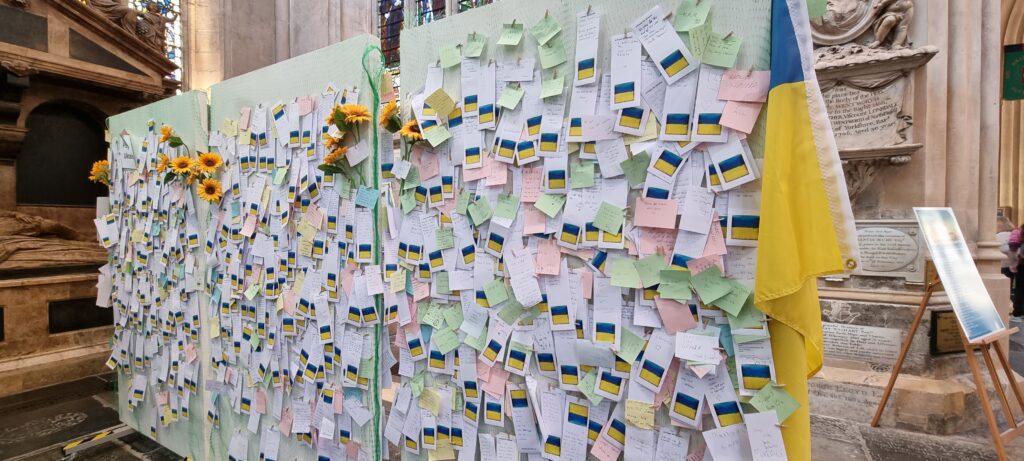 By this point we were heading towards lunchtime and we were starting to get the munchies. Only a five minute walk, we stopped by Sally Lunn's Historic Eating House which offers meals from breakfast through to dinner but is mostly know for its historic Bath bun. The building itself it one of the oldest houses in Bath and the kitchen is believes to have housed the bakery that produced the first Bath bun. For what you get, it isn't the cheapest; I had a savoury, and Aaron had a sweet option with a drink each and it was about £30. But the food was tasty with a range of choices and we appreciated visiting a local historic building for some culture. (You can also visit the basement below and buy some buns). This place definitely gets busy though, and we must have been extremely lucky with timings as the queue soon mounted behind us and we noticed the couple of people in front of us had booked but we were managed to get squeezed into one of the cosy little rooms. But it may be best to reserve ahead if you are planning to visit to guarantee a spot.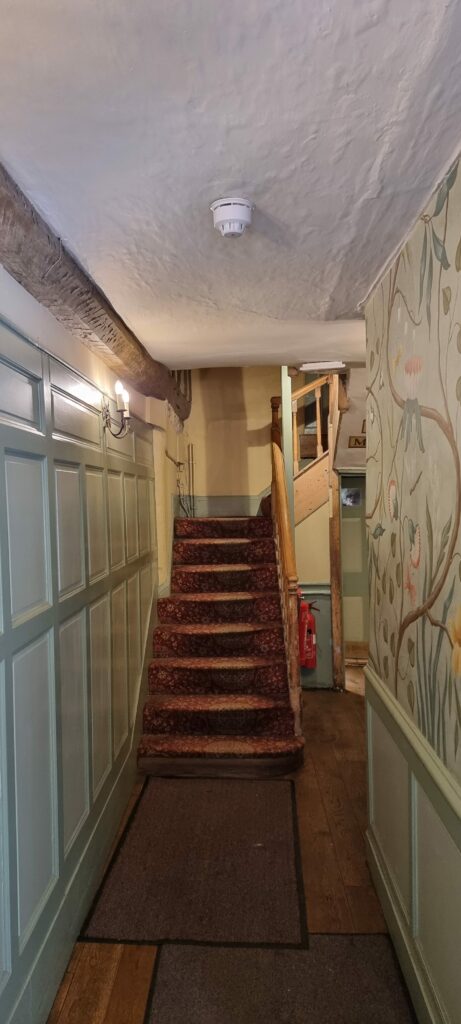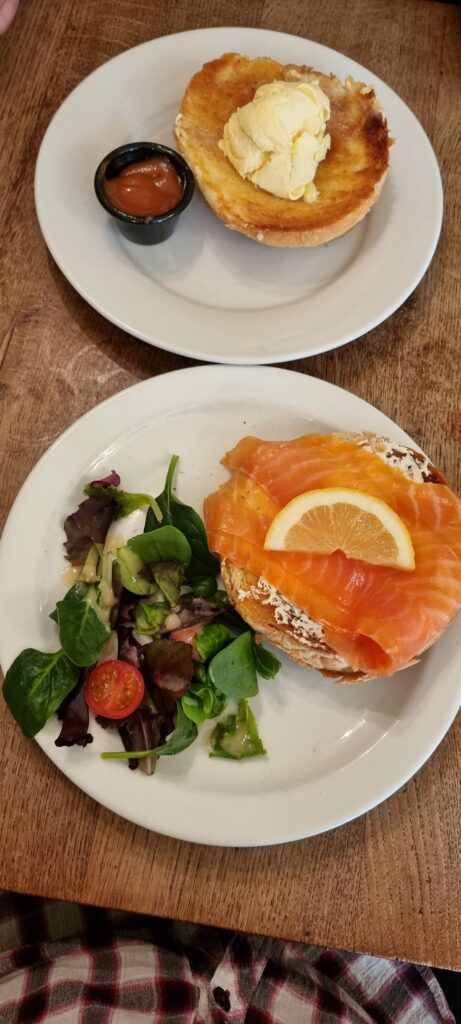 For the next hour or so we took the opportunity to do a bit of shopping, and it was great having the choice of larger retail places my snazzier favourites such as Nars and Oliver Bonus, but then some gorgeous little independent shops and stands. If we had more time we could have quite easily have been sent the day shopping and munching on snacks throughout our travels. But we packed in as much as can and had the pleasure of meandering over the famous Pulteney Bridge 
From here, we then navigated our way directly to The Circus. I had seen some pictures here and there but I wasn't quite prepared for how visually stunning it was to stand in a ring of identical townhouses coating in Georgian architecture. Also for you Bridgerton fans out there, you may notice these houses from Season 2! It was designed by architect John Wood as part of his vision to create an architectural landscape for the city.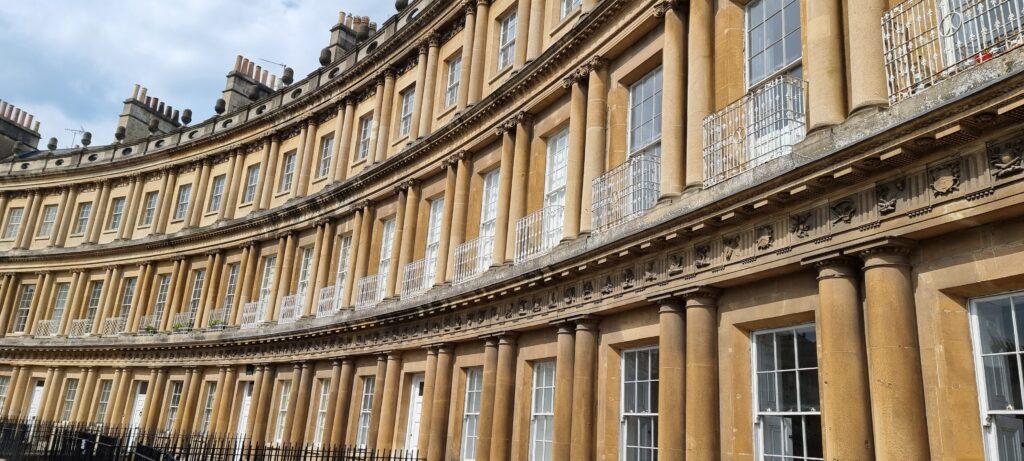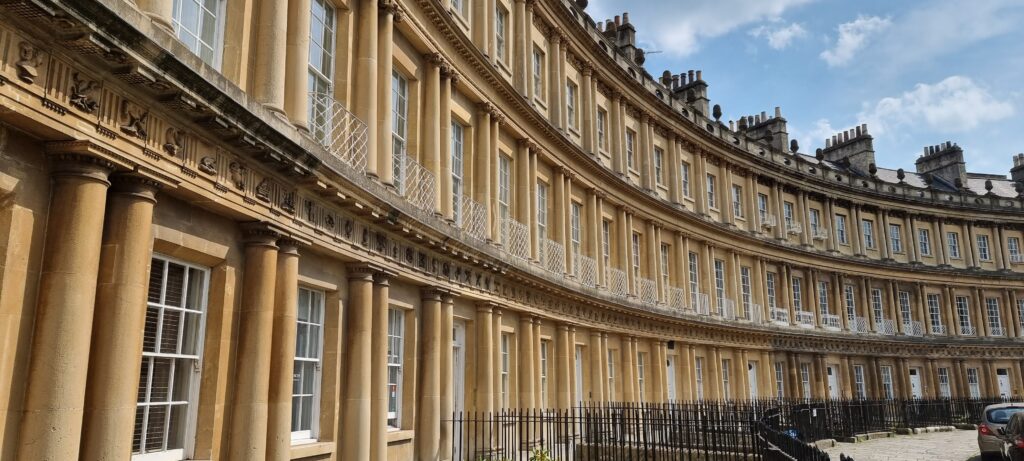 It was around 3pm at this point and I was excited that we were just a ten min walk from the Jane Austen centre. Aaron isn't exactly a fan but he's always happy to soak in some history so he agreed to pay the £12.50 each for our tickets. Unfortunately we both came out feeling a bit underwhelmed by the experience. It was essentially a 20min talk of an overview of her life and work, all presented in a booming "dramatized" voice and period-style clothing, which concluded in a different room with some possible drawings of her likeness. There was also a film, a dramatized piece of two people walking around Bath essentially repeating much of the info we had just heard in the earlier talk. Of course there were points of interest, but we did wonder if we could have googled much of the info, and the story-telling presentation did feel like it overcompensated slightly for the lack of some real juicy info (sorry if that sounds harsh!) There was an opportunity to pop on some period-style clothing, which wasn't for us, but there were some interesting bits a pieces in the museum area such as diary references and film-related memorabilia. There was also a quill and ink to have a go at writing with which we attempted (and was much harder than it looked!) So overall, some interesting snippets this was sadly a bit of a thumbs down from us. 
By this point we were pretty done with our Dora the explorer-ing for the day, and I was quite ready to chill before our busy day at our friend's wedding the next day. We ended up watching a film at the local Odeon with some snacks then grabbing a small meal from the Tesco I spotted on the drive over. The Airbnb had a little kitchen which was perfect for a bit of cooking and had Netflix installed on the TV so we were able to veg out with some food in front of The Office before collapsing in that gorgeous bed. 
The wedding the next day was perfect, we had all kept in touch but hadn't seen each other since our uni days so we were both really touched to be invited. Everything about the trip away was incredible from views on the drive down over the incredible home made croissants we were made at breakfast post-wedding (the bride was amazing!!) before we drove home. Plus, it's been lovely to write about something a little bit travelly (I think the last vaguely travel-related post must have been my pics from Jamaica in Jamaican Sunsets March 2015) We would definitely love to back to Somerset and explore further and do some walks/hikes so if you have any suggestions of where else we should visit then do let me know 🙂