Happy New Year!
I do love the first post of the year! OK so it may already be halfway through January, but that doesn't mean I am done reaping all of the joys that the Christmas period had to bring!
I have been a Glossybox subscriber for a few years now  so when I heard that Glossybox were bringing out their first advent Christmas calendar, I was all over that like chutney on cheese. I pre-ordered the calendar so it arrived a month or so before so I was agonisingly tantalised for weeks before I could  open it.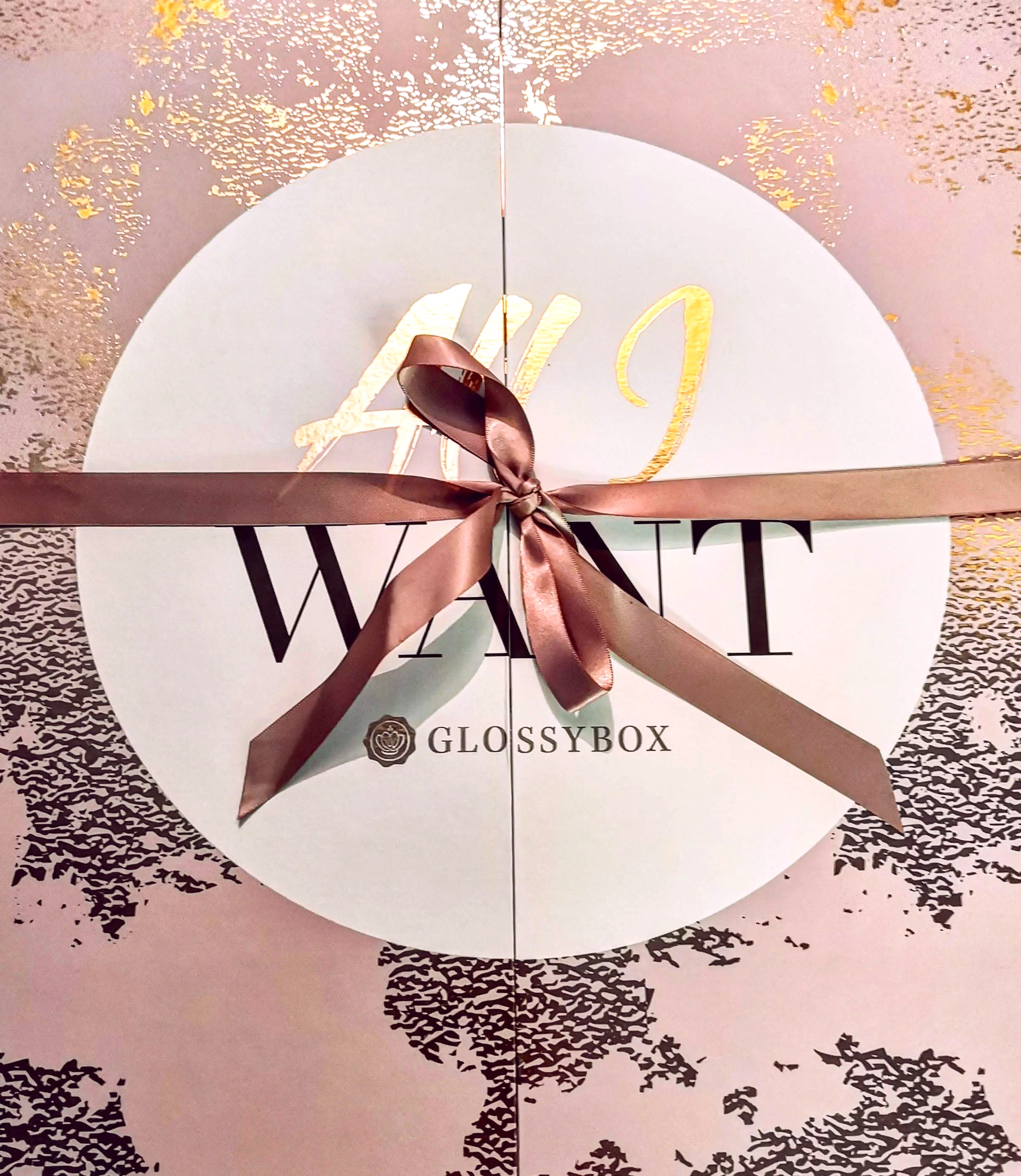 Even before I got to the products, I was already sold on the packaging. Absolutely beauuuutiful. The All I Want calendar arrived in all its glory in a huge box with double doors in beautiful rose golds and pinks and my eyes pinged out of my face like in a cartoon sketch.
So now for the good part – what was inside?
Make Up

Skin Care
Body

Hair

Home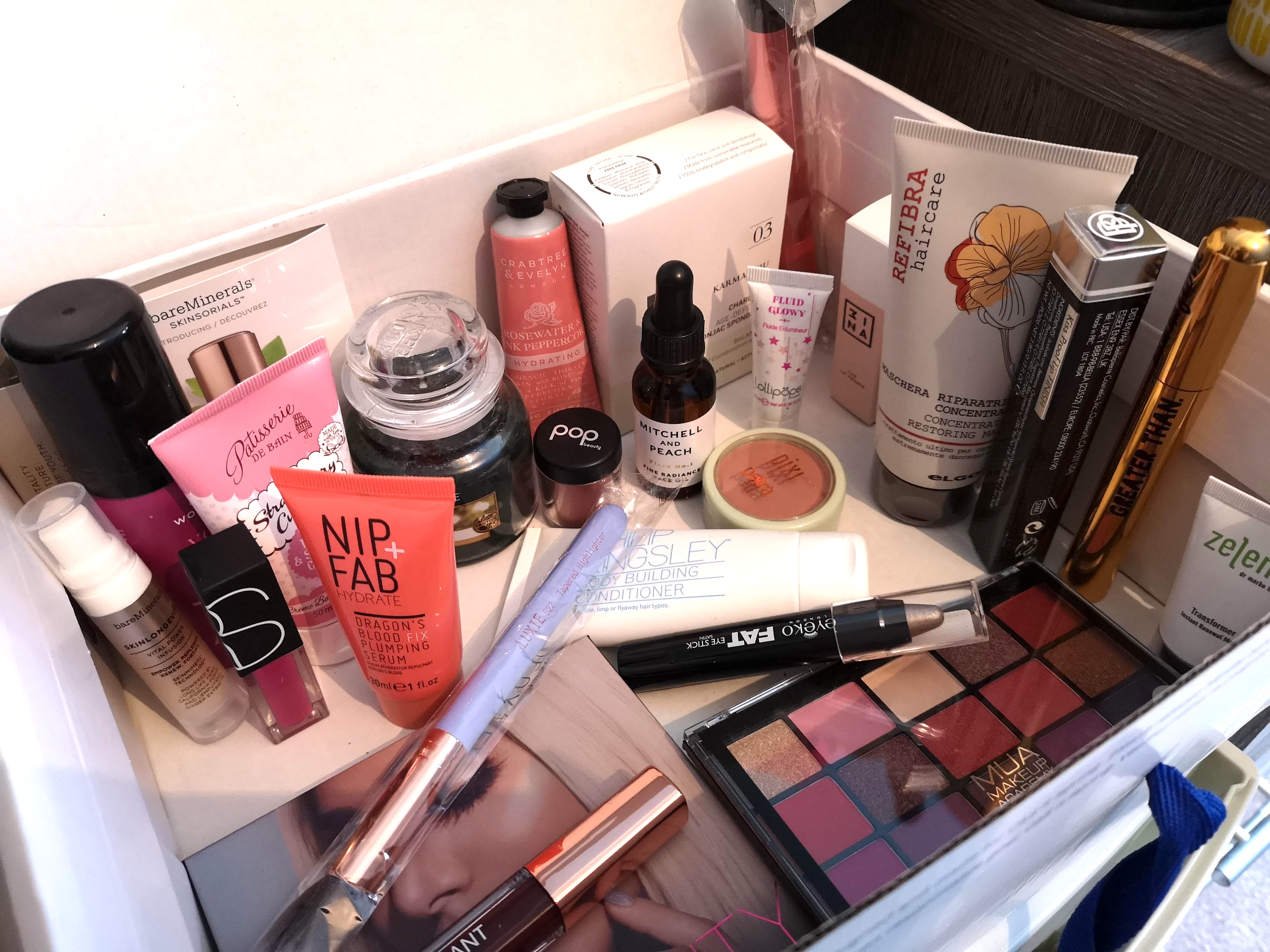 So quite a lot to play with – and as you can see a full 25 products which made opening the last product on Christmas day ever more exciting! Each product was presented in it's own box with curly tissue paper, making a nice finishing touch.
I didn't use any of the products over Christmas and instead displayed them proudly like ornaments on my window sill, so I have only got my mitts on them within the last few weeks, but overall, I am very impressed.
The first day began with a NARS product and Christmas morning presented me with a stunning Huda Beauty highlighter pallet. And in between saw the likes of Yankee Candle, Crabtree & Evelyn, bareMinerals, Pixi, Zelens and so many more! As a Glossybox subscriber, I got this for £75 and this was available to non subscribers  for £99.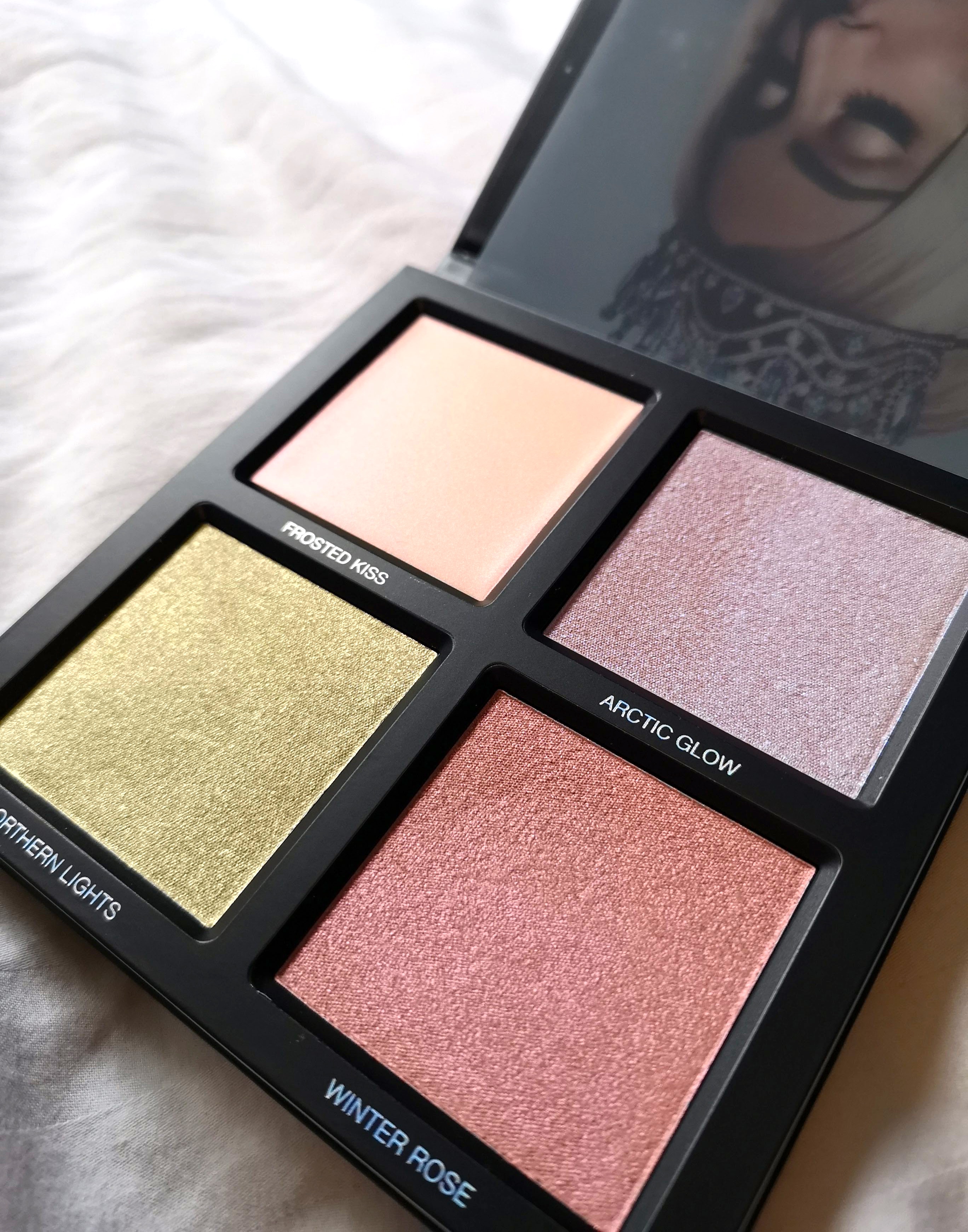 For a product worth over £300 this is definitely great value for money with a good mix of higher end brands and high street products.  Overall, I think this calendar has been a huge success especially for a first big Christmas calendar and I really hope that they do another one next this year! (how is it 2019 already?!)
I am still working my way through all the products but from what I have trialled here are my favourites so far :
HUDA Beauty Winter Solstice Highlighter Palette – a stunning and highly pigmented palette of four beautiful colours. You know it's winner when the bf actually notices your makeup for once!
Luxie 522 Tapered Highlighter Brush Rose Gold – I have not tried this brand before but really good quality, lovely brush – perfect for applying powdered products. – I'm
Pixi by Petra Fresh Face Blush – Beach Rose – I'm a bit picky with blushers as I naturally have a lot of red in my face but this is a lovely peachy colour with a nice formula which isn't too powdery with the right amount of pigmentation.
Real Techniques Expert Face Brush – Can you even fault a RT brush?! I have been meaning to get a brush of this type for ages so was very pleased to see this addition!
INC.redible Jelly Shot Lip Quencher – Ex Revenge – Not only is this pretty but also does what it says on the tin. I would say it's somewhere between a hydrator and a barrier (like vaseline) and feels really lovely on the lips. My only criticism is that it snapped quite easily so now wobbles around in its little tube! But great product!
NIP + FAB Dragon's Blood Fix Plumping Serum – I really love this! It sinks into the skin really easily without being sticky and leaves me skin feeling really hydrated and so soft. I would definitely recommend.
Crabtree & Evelyn Rosewater & Pink Peppercorn Hand Therapy – a good reputable brand with another lovely product. Over the colder and dryer months this was a lovely addition to a Christmas calendar.
Yankee Candle – I thought this was a nice touch having this little home piece included. My only criticism is that it appeared early on which left me thinking that there might be a few more homey pieces!
As we're talking all things glossy – I thought I would do a final shoutout to the December Glossybox which probably got  a little overshadowed by the calendar! In my little Christmas  box – All that Glitters –  I received:
Beauty BLVD Divine Hydra-Gel Lip Mask – Full Size – Worth £7.50
Bellápierre Cosmetics Shimmer Roll – Champagne – Full Size – Worth £14.99
Doucce Relentless Matte Lip Crayon – Winterberry – Full Size – Worth £16.95
Imperial Leather Fantasy Icons Cosmic Unicorn Shower Gel – Full Size – Worth £1.99
MayBeauty The Incredible Pore Strip – Deluxe Mini – Worth £3.50
NIKO PRO Liquid Jelly Blush – Bali – Full Size – Worth £12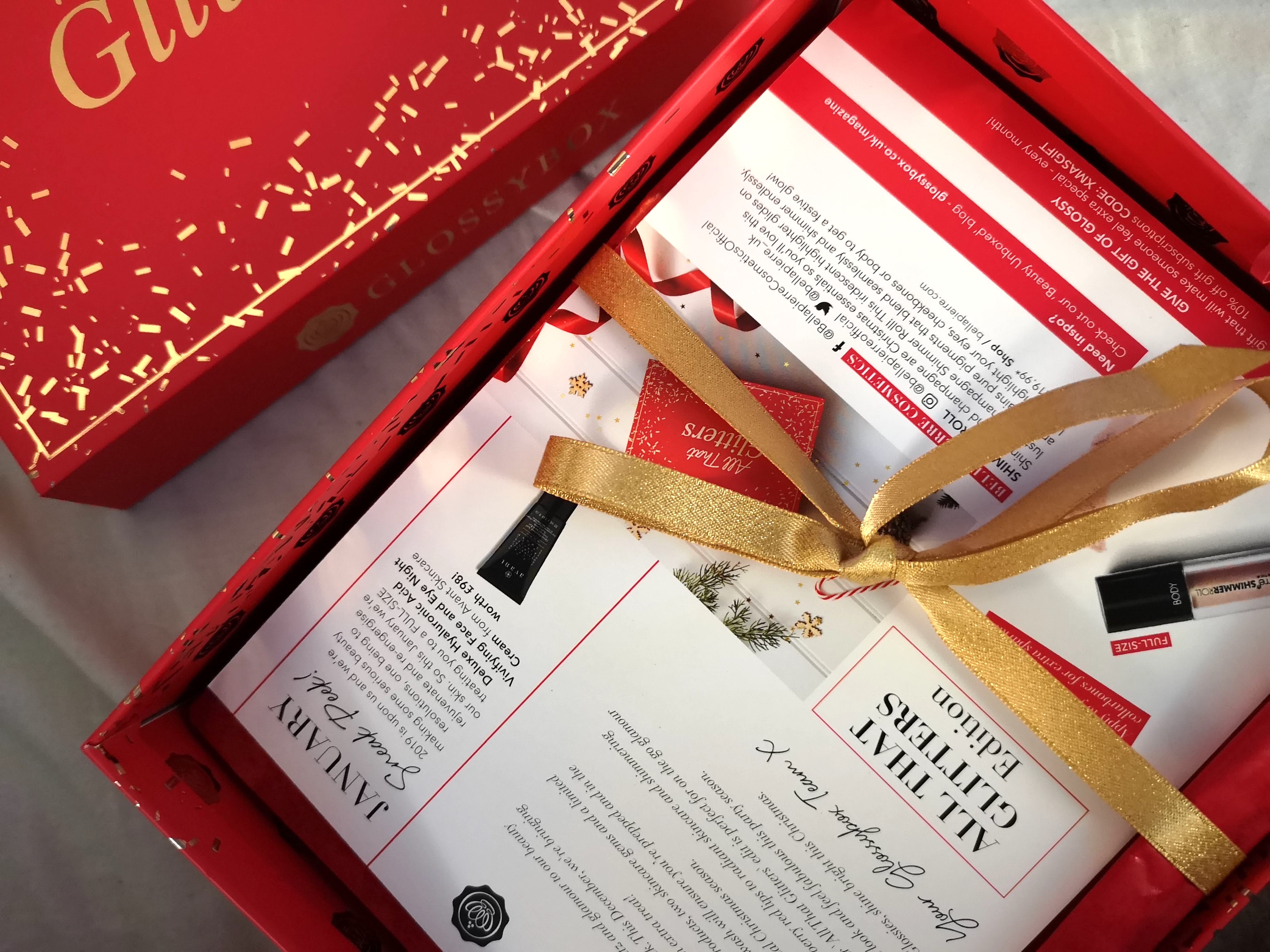 In terms of the packaging – the box was festive but I didn't think it was very stand out and didn't quite feel special to me.
For the products,  so far I have tried everything apart from the mask and pore strip  (funny really as I feel like I focus more on skin care than makeup these days!)
To summarise what I have sampled – the shimmer roll is a beautiful highlighter and really pretty; the lip crayon is a stunning deep red but  I found this more velvety then matte so it felt comfortable on the lips but the longevity wasn't great when eating or drinking; the shower gel – it lathered really nicely, smelt great and the unicorn sparkle was a nice Christmas touch; the  jelly blush was surprisingly subtle and just added a really pretty touch of shimmery pink without being OTT.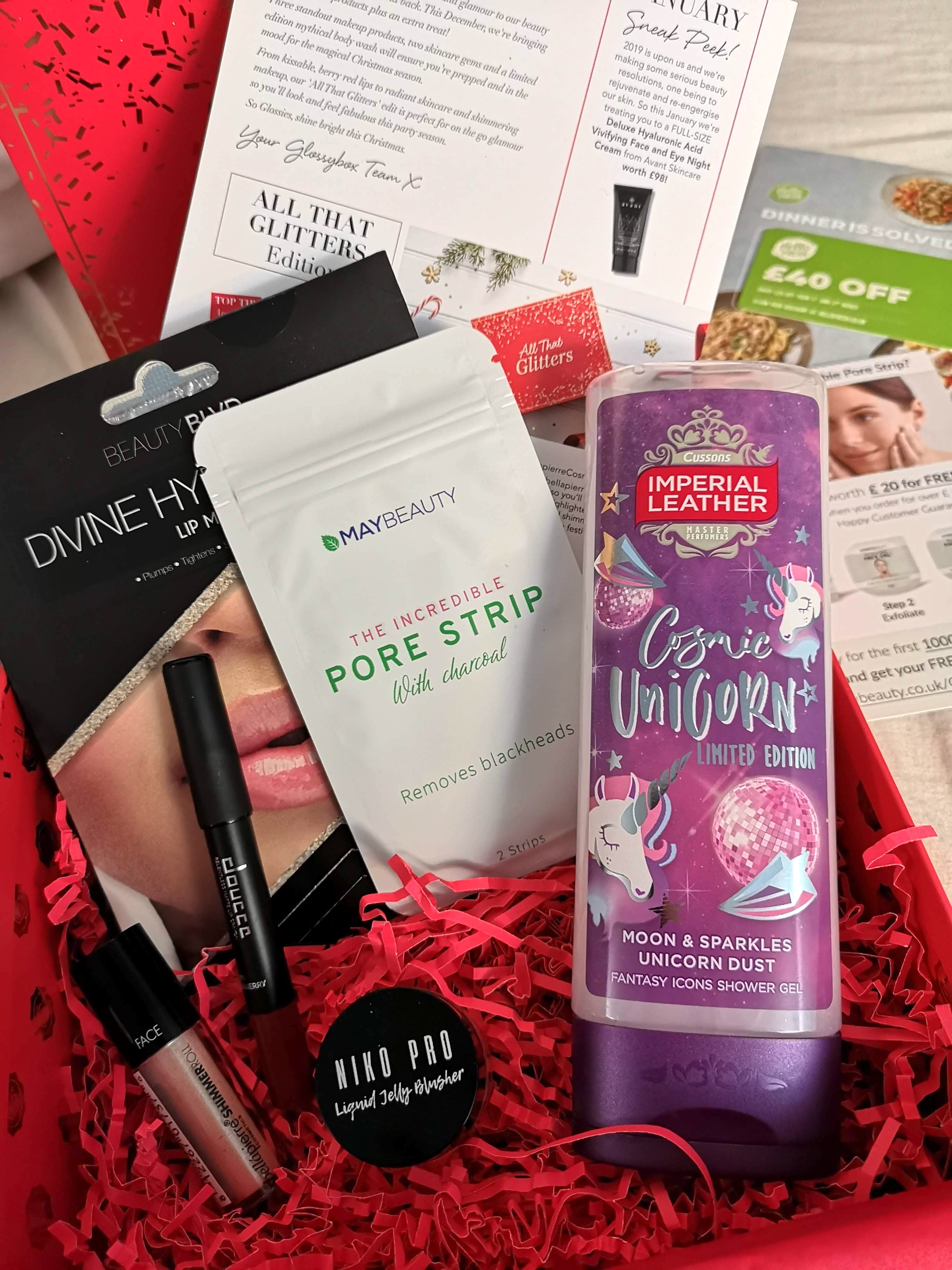 So as I'm writing this I just got that satisfying little ding alerting me that the January Glossybox will be here next week! Let the Glossyness continue!