I wanted to celebrate the fact that I have been a subscriber of Birchbox beauty box for over a year now, so I thought it would be fun to do a little round up of some of my favourite products from the boxes over the last twelve months.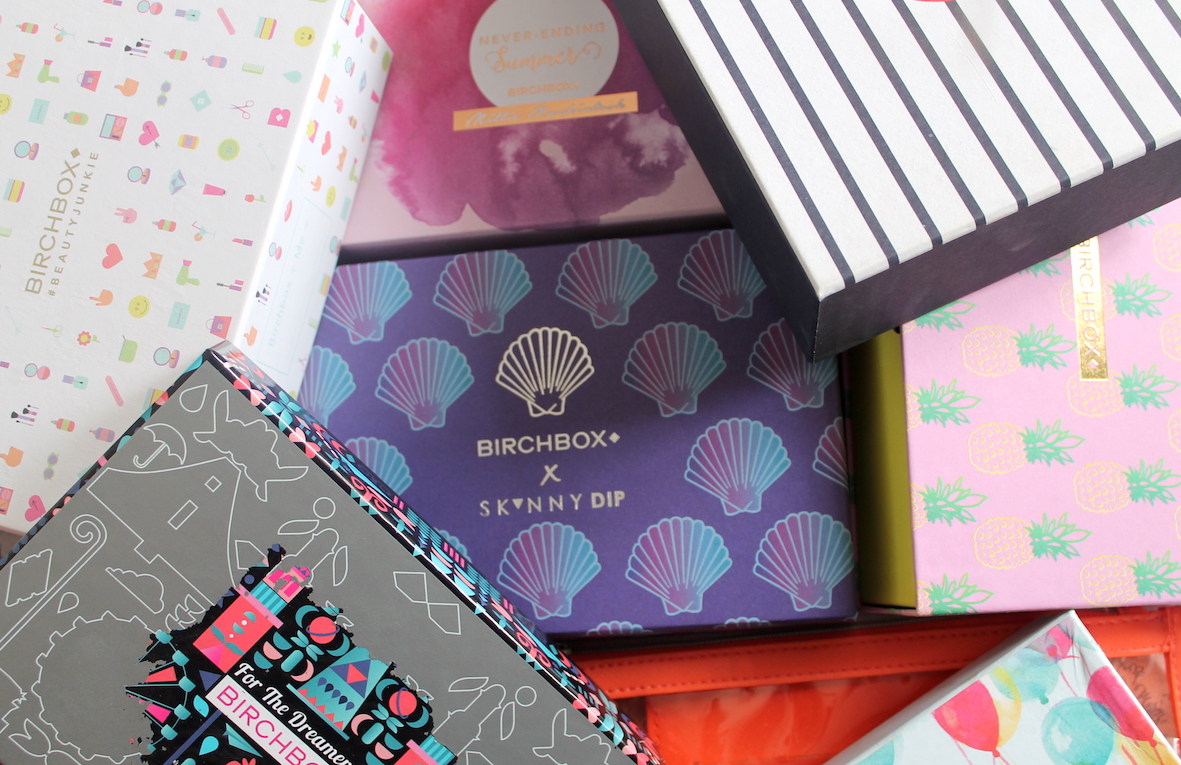 Birchbox have consistently been creative with their box designs and their ideas, and I often get asked by friends and family about the kind of products that are included and what I like the most about it etc etc. I will also include my favourite box design and box of the year.
A lovely hair oil that smells beautiful and really protects my hair my hair from heat damage when I straighten it, as it says on the tin. It keeps my hair looking very chic and smelling fab throughout the day.
My first facial oil 🙂 This feels so nourishing leaves my skin feeling beautifully soft and smooth without leaving my skin oily. For a little extra TLC, I apply a few drops evenly over my face and then gently massage it in for around ten minutes (or for as long as my hands don't cramp) which I feel really works it into my skin and gives me a mini pamper sesh.
I love this perfume so much that my bf bought this for my birthday last year. It's a sweet scent but not sickly at all, and really does have that fresh washing conditioner smell. It's a really lovely spring/summer scent but I have worn it all year round!
I haven't had a great experience with Benefit products so far; I'm such a sucker for the packaging but I have found fault with several products. This, however, is literally a dream. It's a sun screen for your face that can be worn under makeup. I'm not a fan of the Benefit professional primer and was expecting a similar formula, but this is totally different and sits beautifully on the skin and actually acts a little as a primer as I noticed it helped the longevity of my makeup. Before this I didn't much like wearing makeup in the hot sun but due to the SPF 45, this leaves my makeup intact and my skin silky and isn't drying at all.
My favourite thing about this was the brush head. Rather than a rectangular head it was a rounder, flatter tip which makes application so much easier for me – especially trying to apply with my left hand (I'm a righty). It lasts well and the colour I received was beautiful for summer, and I'm actually wearing it right now!
I know aloe vera isn't a revolutionary new product, but I thought it was a great idea for Birchbox to include this in their summer box. It's so amazing for soothing any areas that are burnt/agitated/bitten/sore etc. It doesn't cure but it's an instant relief and I think a must-have for the bathroom shelf.
This cult product is a steal at £9.00 and is such an amazing top coat as it speeds up the drying time of your nails by like, a gazillion! I honestly couldn't manage without it now and it's also chip resistant so prolongs the longevity of the varnish as well as giving it a glassy finish.
Just like it's hair-loving cousin, this body product retains the same wonderful, unique scent. I mentioned it in my cozy night in post as it's moisturising, long lasting and hydrating and it has made its way into my every day makeup bag.
This is another product that I find does exactly as it says on the tin in that it does give you a very feathery, fluttery finish. It's quite lengthening and does give a bit of volume without being OTT, which is great for me as I don't like massive dramatic lashes for during the day. My only criticism is that it is quite a wet formula, so it does take a little while to dry. Translation: you're screwed if you sneeze in the first few minutes of application.
A dark, rich berry colour lipstick that's great as a winter/Christmas colour for during the day or for an evening out. I've managed to transform it into a daytime colour by wearing a nude lipstick over the top that takes it down a shade from a rich berry to a softer lilac colour. I love lipsticks and it was a very welcome addition to my collection.
Mmmmmm smells so goooood, this does. It's a gel that reacts with water to create a creamy soft foam. This leaves my skin feeling soooooo soft and I was gutted when it ran out. I keep forgetting to replace it,  but I am desperate to buy another one! It's also inspired me to look further into the Rituals range, and I am glad I have. I loved all the Rituals products so far.
I've just realised this is the third Beauty Protector product I have mentioned in this range, but oh well. I'm just being honest! I have found that this has helped to tease out knots more easily and has offered protection when styling. I tend to use one or the other between this and the Beauty Protector oil; I find this one more similar to a leave in conditioner and the other better as a smoothing, protective oil.
I do love a good quality make-up tool, and this was a great inclusion from Birchbox. It looks really pretty, and the tapered head means it's a great shape for setting makeup under the eyes, contouring and my personal favourite – highlight! I use this nearly every day for highlighting down high points of my face and down the centre of my nose. Also the brush is just so soft so it's nice just to rub it all over your face anyway, even without any product on.
I didn't really pay attention to this initially as I thought it may be more appropriate for evening as it's a beautiful, bright, glitzy copper colour. But used subtly, this can actually be used quite nicely for a day look too. What's truly impressive is the longevity. It's one of the few products I have tried where I can actually say that once it's on, it does not move a millimetre all day. Even on the waterline! It stays vibrant and doesn't smudge so would also transition really well for a day to night makeup. I would love it if they bought out a collection of different colours with some shimmery and matte ones too. I would be so on that!
I couldn't find this for a week and nearly had a panic attack. I didn't notice just how much I use this until it went missing for a few days. I'm so glad I have been able to find it so I can return it to its rightful place in my every day makeup bag. It's one of those PH reactive lip balms so the colour varies depending on the wearer to give a beautifully natural your-lips-but-SO-much-better colour. I know this is a term that's thrown around a lot with natural looking lipsticks and glosses but this really does look so natural, kind of like you've rubbed your lips vigorously and they glow that beautiful reddy/pink. I really do vouch for this and think everyone should have one in their every day makeup kit.
I don't use this every night but this stuff is amazing for when my skin is really really dry and flaky. I'm not sure about the whole reacts with moonlight aspect, but I just know my skin feels so quenched and soft in the morning. It's a very rich cream so I wouldn't use this every night but this is a life saver when my skin is gross plus it has a lovely sweet smell.
I've been intending to get my hands on an official leave-in conditioner for a while so this came at the right time and did everything I wanted. It just makes me hair feel so healthy and helps brush through the knots that much easier. I know I shouldn't get so hooked on scents all the time but again – this is just a treat for my hungry nostrils and I will definitely re-purchase this once it runs out.
I'm not usually a fun of multipurpose products but this is such a great all-rounder. I love using this as an oil on my face if it's feeling a bit drab and I've also used a little on my feet to soften. It's also great for smoothing out stray ends in my hair and it has a lovely scent of sweet almond and hazelnut. I keep trying to save this as I don't want it to run out!
Definitely one of my favourite lip products from Birchbox this year. I am so in love with this colour which is an orangey/coppery/browny nude. This was a nice introduction into wearing something with an orange undertone which I had never tried before as I have a lot of redness in my face, but this actually counteracts it really well and now I love orange-toned lipsticks! Thanks Birchbox!
I just realised from writing this post that both this sponge and the brush I mentioned earlier are both from Spectrum. I can't go without beauty sponges now and this is great to use – really soft and the pointed tip makes it really easy to pay under the eye area and around the nose. For under a fiver, you can't really go wrong.
Lastly, I have loved the this lightly whipped body cream. OK it not actually be whipped but it certainly feels that way. It just has such a light texture and has worked really well on hydrating and soothing some dry, sore patches I've had. I think £13.99 is a fair price for this and I would recommend it as an every day cream or if you have some problem areas.
Aside from the products, Birchbox box designs are truly creative and I can appreciate a lot of love and hard work goes into their planing and final design so trying to choose a favourite has been a difficult decision; aside from the boxes you also have the glitzy Christmas bag and the neon poolside bags for instance (Which was a firm favourite!) and then you have boxes with word searches and boxes you scratch at to get the design…
After a lot of studying and uhming and ahhing, I think I have come to a decision. I've made my decision based on the months of June 2015 through to June 2016 as June last year was when I received my first box. Although all of the boxes have been beautiful, I think I'm going to have to say my favourite box design was from:
JUNE 2015!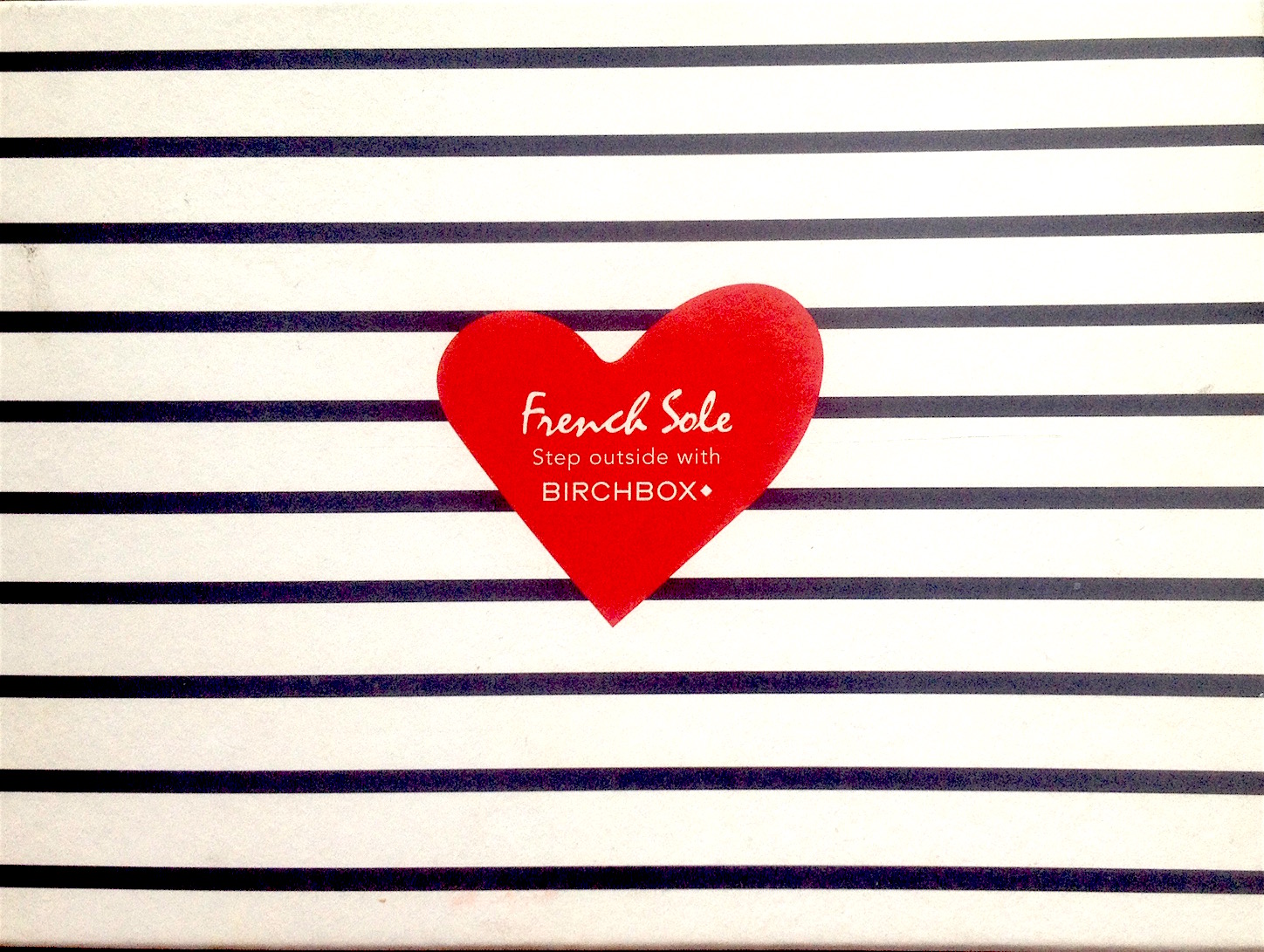 I always thought this box looked very chic and I love the French theme. It looks simple and pretty without being too girly and I love how it looks on my shelf. It's just a coincidence that it happened to be my first ever Birchbox!
Now for the harder one – my favourite box of the year (not taking box design into consideration; this is based on products alone!) rests between two boxes: July 2015 and November 2015.
Now this was a really tough decision. The November box contained:
So Susan Featherlash Mascara
Beauty Protector Body Cream Body Lotion
Delarom Creme Aquacomfort
Lord and Berry neutral Lip Liner
Absolution La Creme de Teint – Light foundation
ThumbsUp Nail Wraps
The July box contained:
Orange birchbag rather than a box
Soigne Nail Lacquer
Unani Aloe Vera gel
Benefit Dream Screen
POP eyeshadow trio
Pura Vida Bracelet Hairbands
Indemne Eau de Genie vitamin facial spray
I think because I loved every product from one box, and the other had one product I didn't like, and also the former includes three products from my favourites list, so using this logic, the BIrchbox of the year has to be:
JULY 2015! – MAKE A SPLASH
This was the PERFECT box for summer, containing some bright summery eye shadows, some skin goodness, a skin protector, aloe gel to sooth irritated summer skin, a gorgeous nail varnish, a useful hairband to keep hair out of your face, and what's more in came in that beautiful orange poolside waterproof birch bag.
If you're thinking about subscribing with Birchbox they do a variety of payment packages where you can pay monthly, six monthly or a year. Birchbox also do a fantastic points system whereby for every survey you complete online about the products you receive each month, you are rewarded with 9 points. For every 100 points you earn you can spend £10 on Birchbox. Given that there are a minimum of 5 products in the box each time and you also get points for reviewing the box overall, you're looking at around 45 points were box which is fantastic and essentially means you get a free gift around every three months or you can save your points up.
If you're interested in subscribing then simply click here.
Please note that this post wasn't sponsored by Birchbox and all opinions have been my own.
I would be interested to know what everyone else's favourite boxes have been!
Thanks for reading!
Kate X