Now that my partner has fully recovered from his long term illness, I've been able to get back into the full swing of working full time so that we can start saving and planning for our future. Of course, that doesn't mean we haven't treated ourselves to some little goodies over the last few months. Like food!
Over the course of 2016 we have gone to some really lovely restaurants and invested in some great products – not that I consider Silver Surfer Comics to be something to get excited about, but hey – I'm not a huge geek!
Originally I was going to incorporate a range of my favourite restaurants, beauty products, lifestyle items etc from last year into one post….but I have so much to cover that as I was writing, the post was just getting longer and longer, so I've decided to break it down into three posts, and of course, I had to start with food. Food that has left me salivating in 2016 and is calling me to eat again.
The Savoy Grill, The Strand, London
Jumping straight in with the bees-knees of restaurants: I surprised Aaron with this for his birthday, and my main reason for choosing this particular restaurant was because every time we watch a Gordon Ramsey program on TV, Aaron always goes ga-ga over the Beef Wellington, so when I spotted it on the menu, I had to book it.
I want to start with the atmosphere, because the food and service can be excellent but when you're paying in the hundreds for a meal, for me, the ambience is just as important. Some "nicer" restaurants we have been to have felt a little stiff and I hate feeling you have to whisper and sit up straight, but The Savoy is a beautiful restaurant and gets the balance just right between extravagance and comfort.
The dress code is smart-casual, and whilst some people did come dressed in dickie bows and elegant dresses, we felt completely comfortable wearing smart shoes, jeans, a casual shirt, and I wore a little black dress I often to wear to work and to meet friends, paired with a pair of ballet pumps. The staff even took my coat (covered in fluff from my scarf – FAIL) and my WHS bag with my magazine and a packet of quavers. Classy.
And now the food itself. In short: some of the best food I have ever eaten in my life.
I had salmon to start with which came with crème fraîche and scrambled egg and capers whilst Aaron had the steak tartare with egg yolk. Both were absolutely delicious, but the real wow factor had to be in the Beef Wellington. I think it's only on the dinner menu that you have to order it for two but that was fine with me, as the meat was just…. wow. Melt in the mouth, succulent, moist. All those words you want to think about whilst eating meat.  Even the truffle mash we had with it was extraordinary. We were too full for dessert so we had a glass of limoncello instead but it came with the cutest little crunchy mince pies!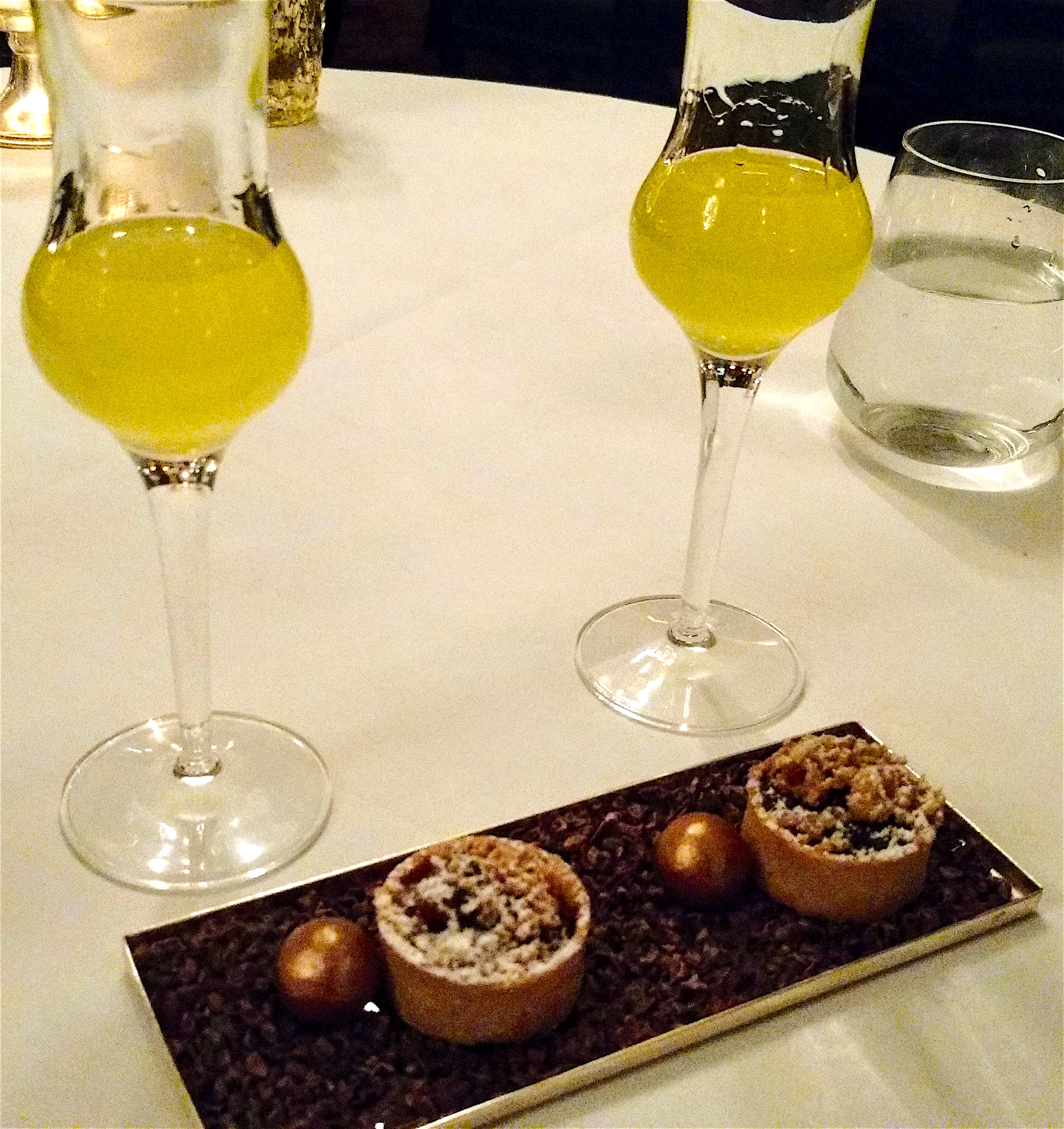 This is an evening for something memorable, rather than your general Thursday – What Do You Fancy For Dinner Tonight – kinda night. Unless you have the cash to splash of course! I would love to go back at some point and sample more food, and we are actually thinking about booking The Kitchen Table Experience for a family member's 60th this year but we will see. But overall – if you're looking for something a bit special, I would highly highly recommend this.
There are multiple restaurants for Busaba, but we ate at the restaurant at the O2. We were in the area, looking for dinner, and I remember seeing quite a few recommendations for this online, and both being Asian food lovers – it was a no brainer. I don't know why but with Asian food, I always feel comfortable rather than bloated and always come away feeling like I have had some fresh ingredients and a wholesome meal.
Busaba has a great mix of  curries, soups, stir fries, vegetable dishes, noodles, char-grill meats…
In the end we had a few dishes for the table including tamarind grilled duck with Chinese broccoli, tamarind sauce and sticky rice; sweet potato fries; classic pad Thai; Chicken Satay and there were some spiced crackers for table. I usually get a pad Thai as it's my absolute favourite and I like to compare pad Thais at different restaurant and this was just as yummy and flavoursome without being too rich. The fries were lovely and crispy and tamarind duck with the Chinese broccoli was a winner and packed with flavour and I also really enjoyed the crackers. We were too full for pudding (lie – Aaron was too full for dessert but I was set to go. Dessert pooper) but I enjoyed a smoothie. I can't remember what it was called but I I'm sure it had natural yogurt in it and maybe coconut. I one hundred per cent want to go back and try something else other than pad Thai for once (and pudding) and it had a lovely relaxing atmosphere decorated in a Thai kinda style with social seating.
When I say social seating, I mean that you share a table with other people so you have strangers sitting next to you, but you sit adjacent to one another so it still feels intimate.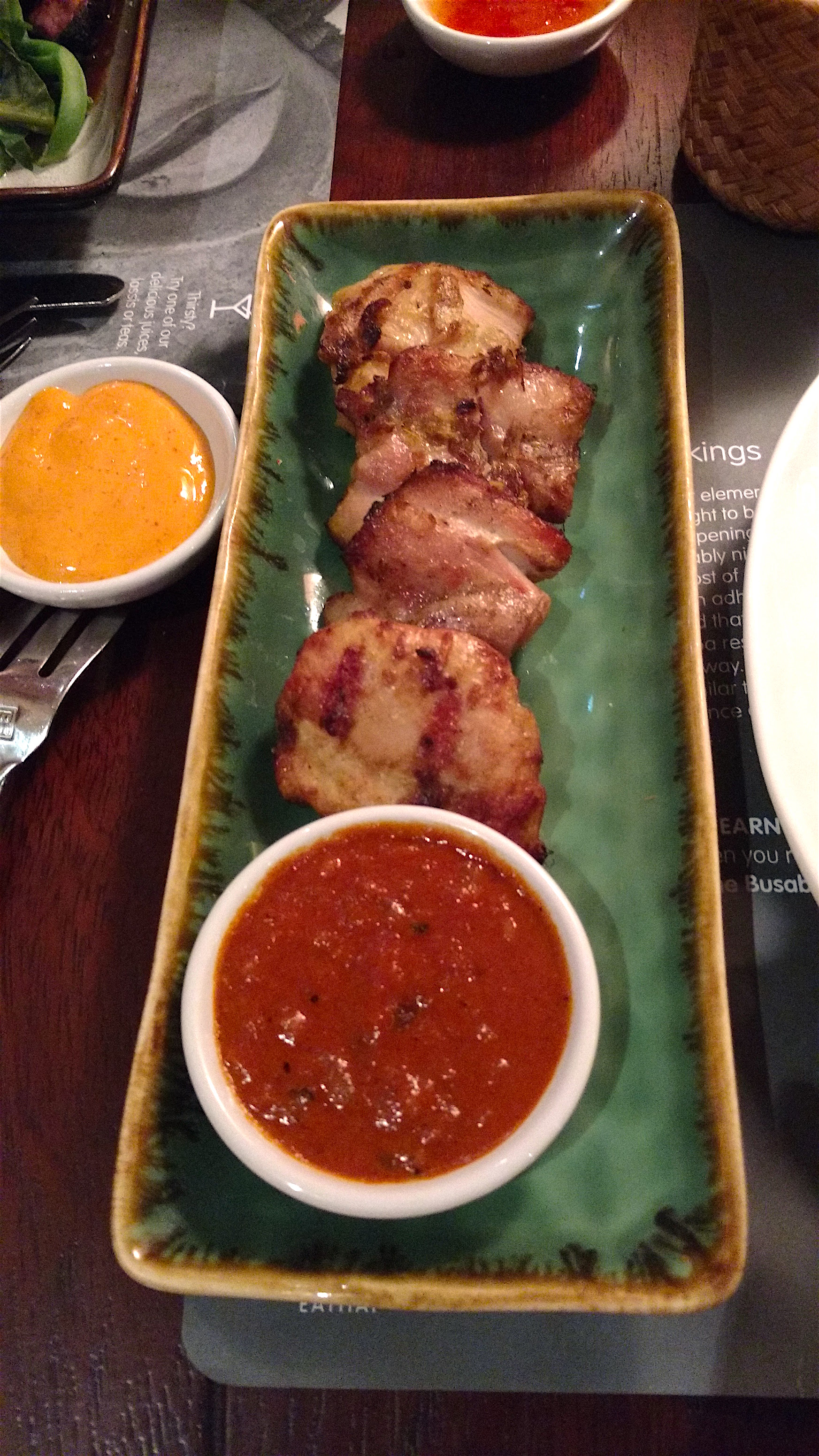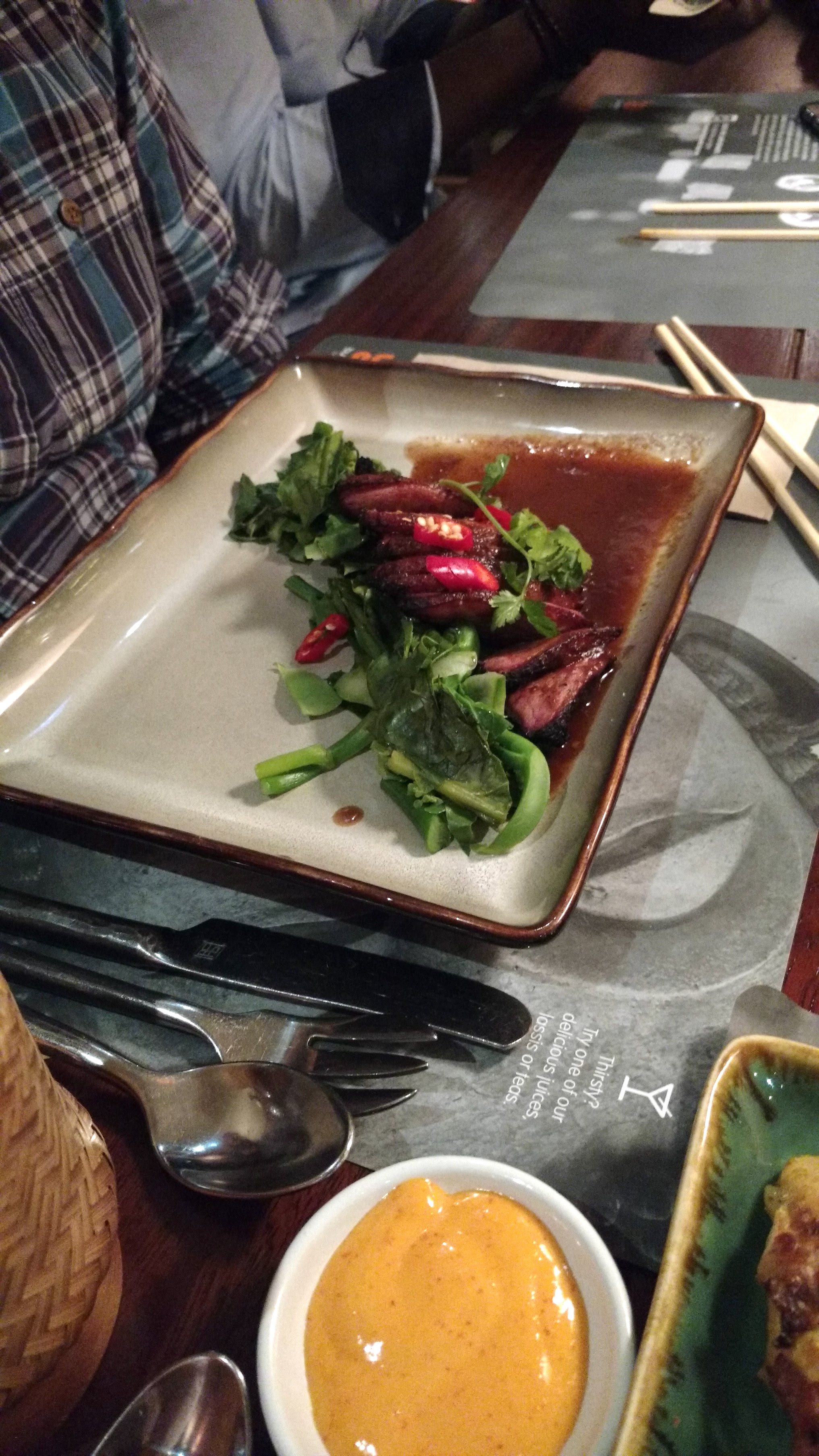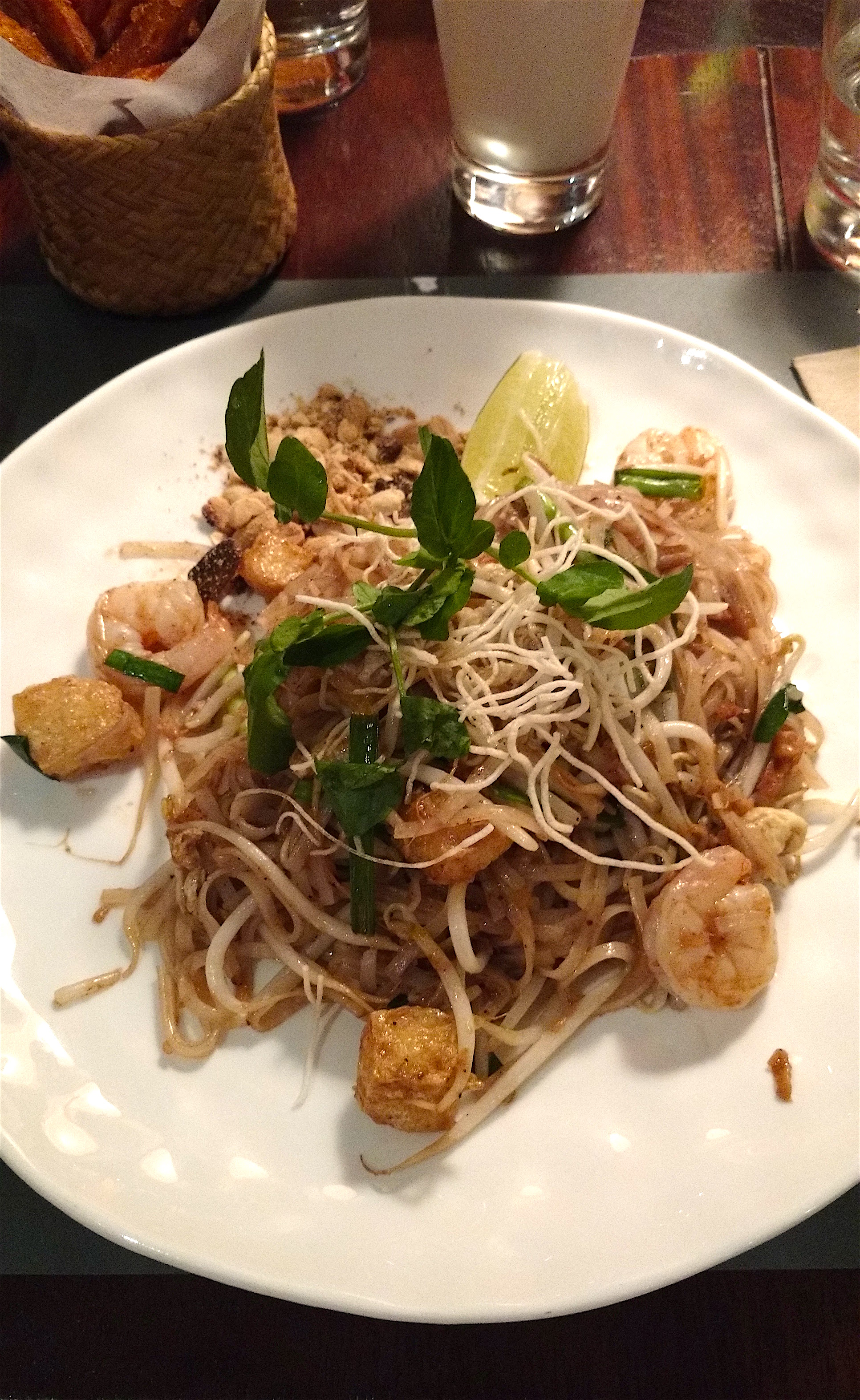 Five Bells Inn, Brabourne, Kent
The Five Bells is a beautiful village pub/restaurant situated in Brabourne in Kent, although there are other establishments part of this restaurant group just outside of Ashford and in East Sussex. Aside from the food, I don't think you can really appreciate the atmosphere until you pay a visit. It has such a cozy, warm, quaint vibe with open fires, scrubbed wooden tables, low hanging flowered beams and uneven wooden floor boards which gives it a real cottagey, tucked away feel.
I've been there a few times for drinks and recently went there for a Christmas meal with a couple of friends which is actually the first time I have eaten there.
The best way I can describe it is if you could convert a wonderful, homely atmosphere into food then this would be it.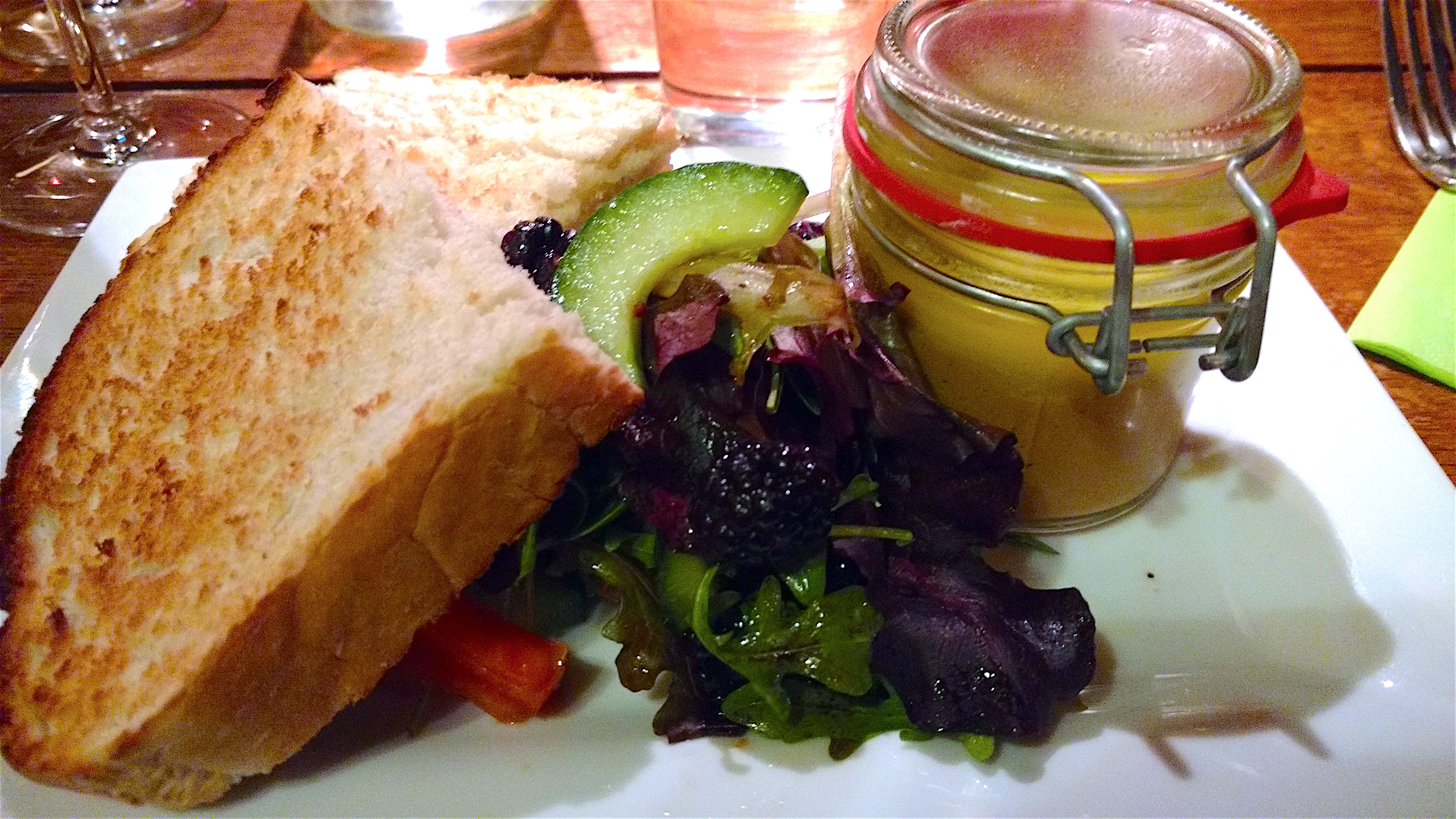 Starter: chicken liver parfait with crusty bread and a blackberry side salad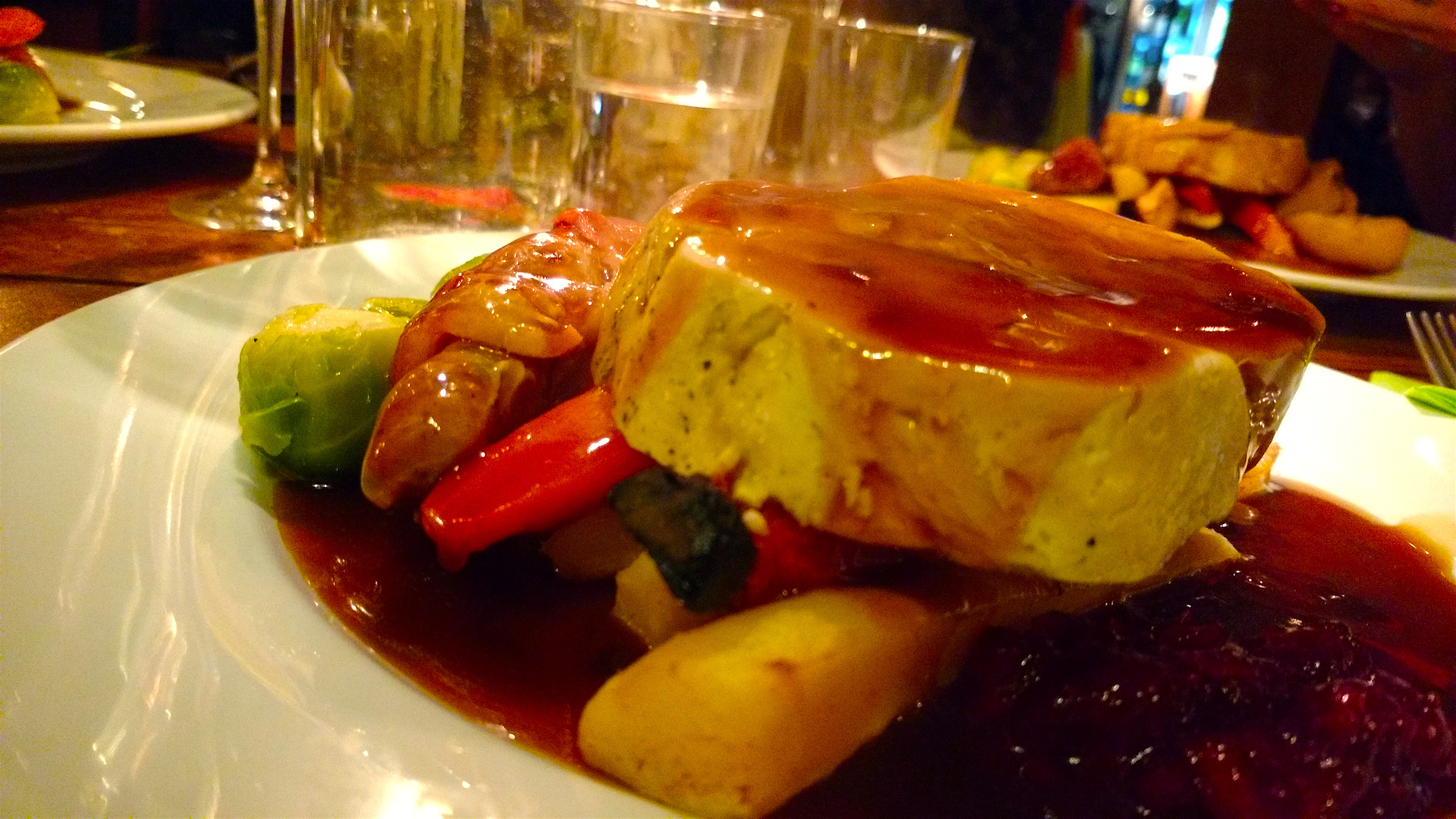 Main: Roasted Turkey Breast, pigs in blankets, sage and onion stuffing, goose fat roasted potatoes, cranberry sauce, whole cut fresh Marsh vegetables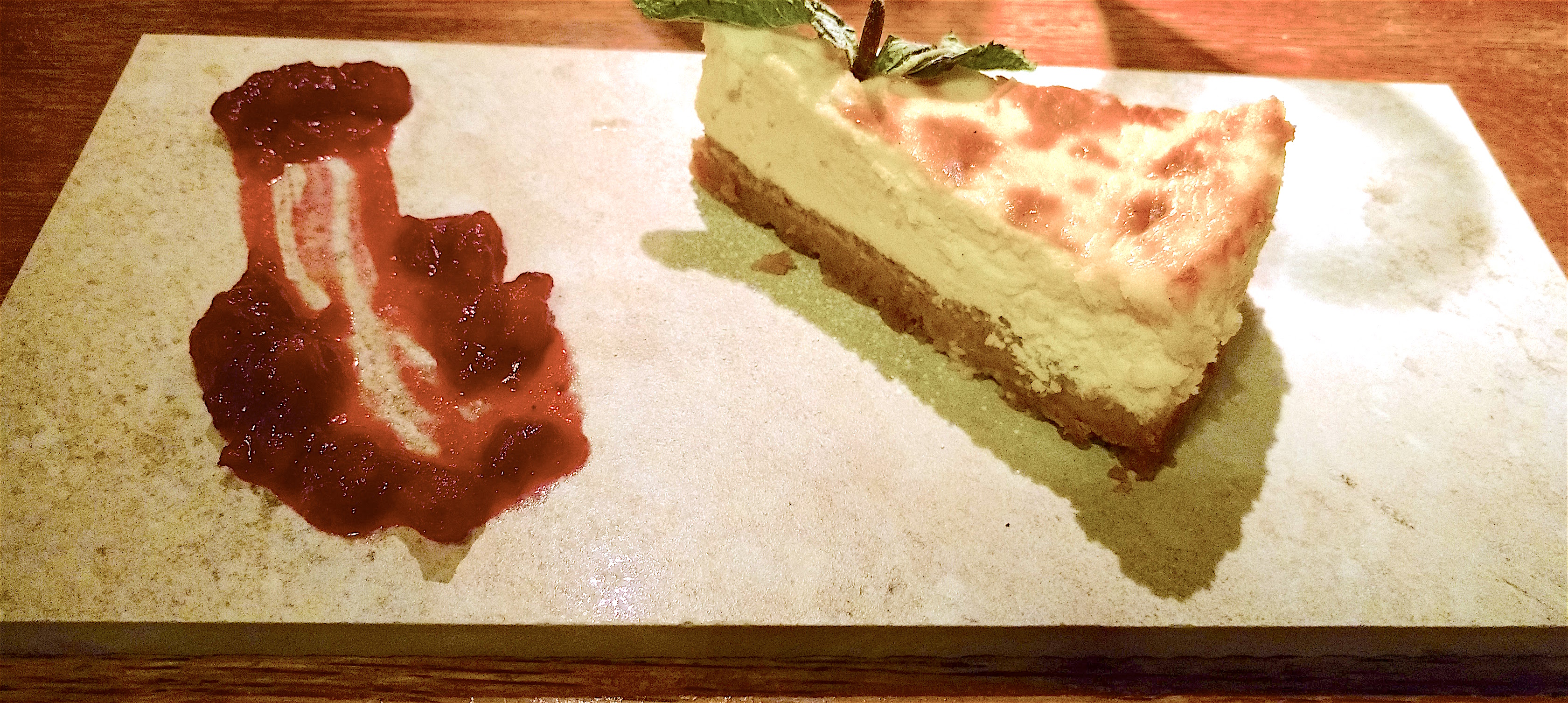 Dessert: Vanilla Cheesecake with Cranberry
If you're ever down Kentish way, I would seriously recommend checking this place out. I would quite happily go there just for a drink but thinking back to all of the food I see coming out the kitchen, I doubt I will be returning without ordering.
Dark Suagrs, Brick Lane, London
Last but not least is another recommendation I found online, purely by chance. I had a little nosy and did some browsing and I was sold within seconds. Dark Sugars is a seductively chocolately shop situated on Brick lane a short walk from Shoreditch station. Quirky and rustic, the shop is a combination of drinks station, chocolate making and truffle shop, with dozens and dozens of truffles to choose from.
We had a hot chocolate each to begin with and I was delighted to be presented with a slab of chocolate in our selected flavour bigger than a wedge of cheese, which was then attacked with a huge knife creating a mound of flakes then dumped into a steaming up of milk creating a drinkable gooey mess.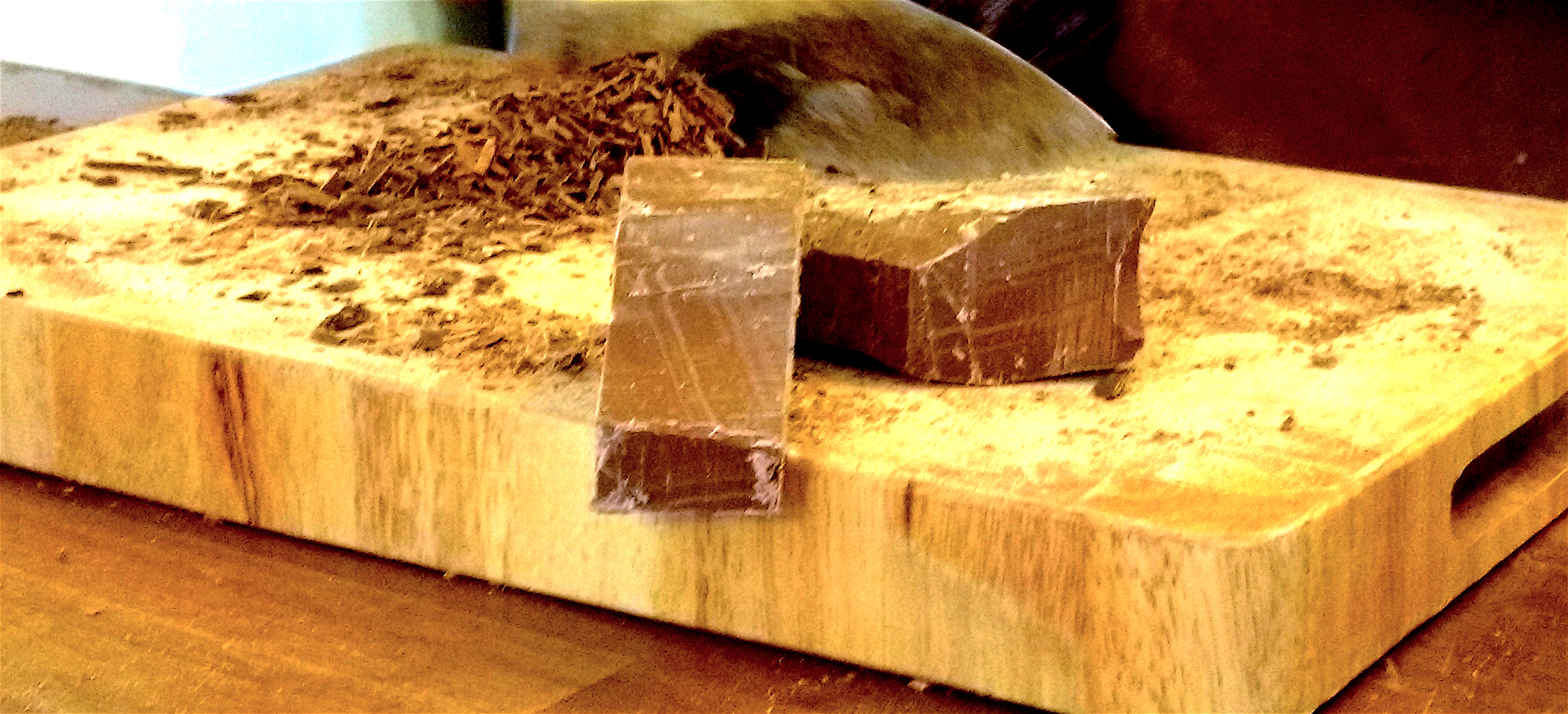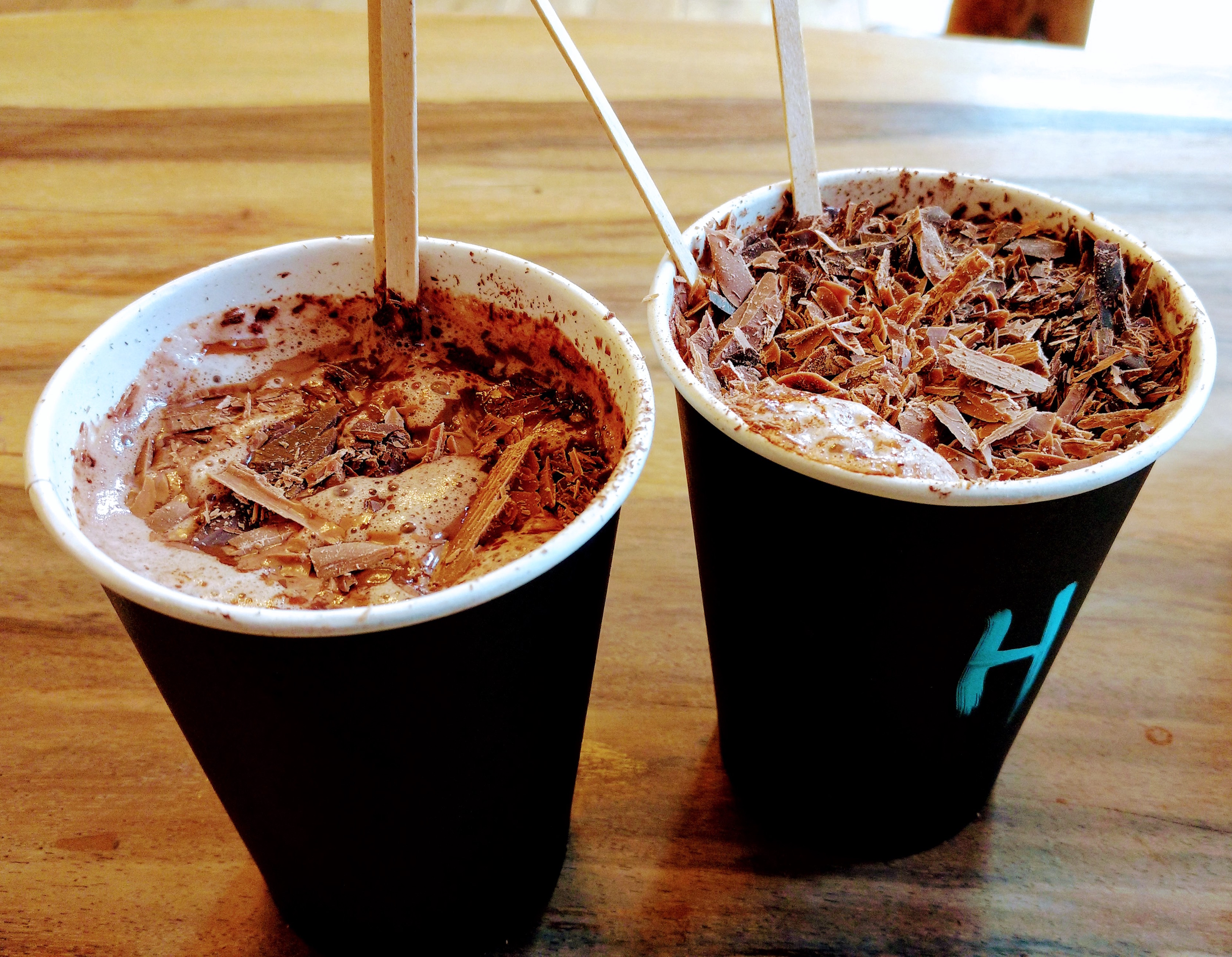 Th whole experience was very authentic, with even the wooden seating mimicking slabs of chocolate and it was great to see a lady tucked away behind a piece of glass creating little truffles at the back of the shop.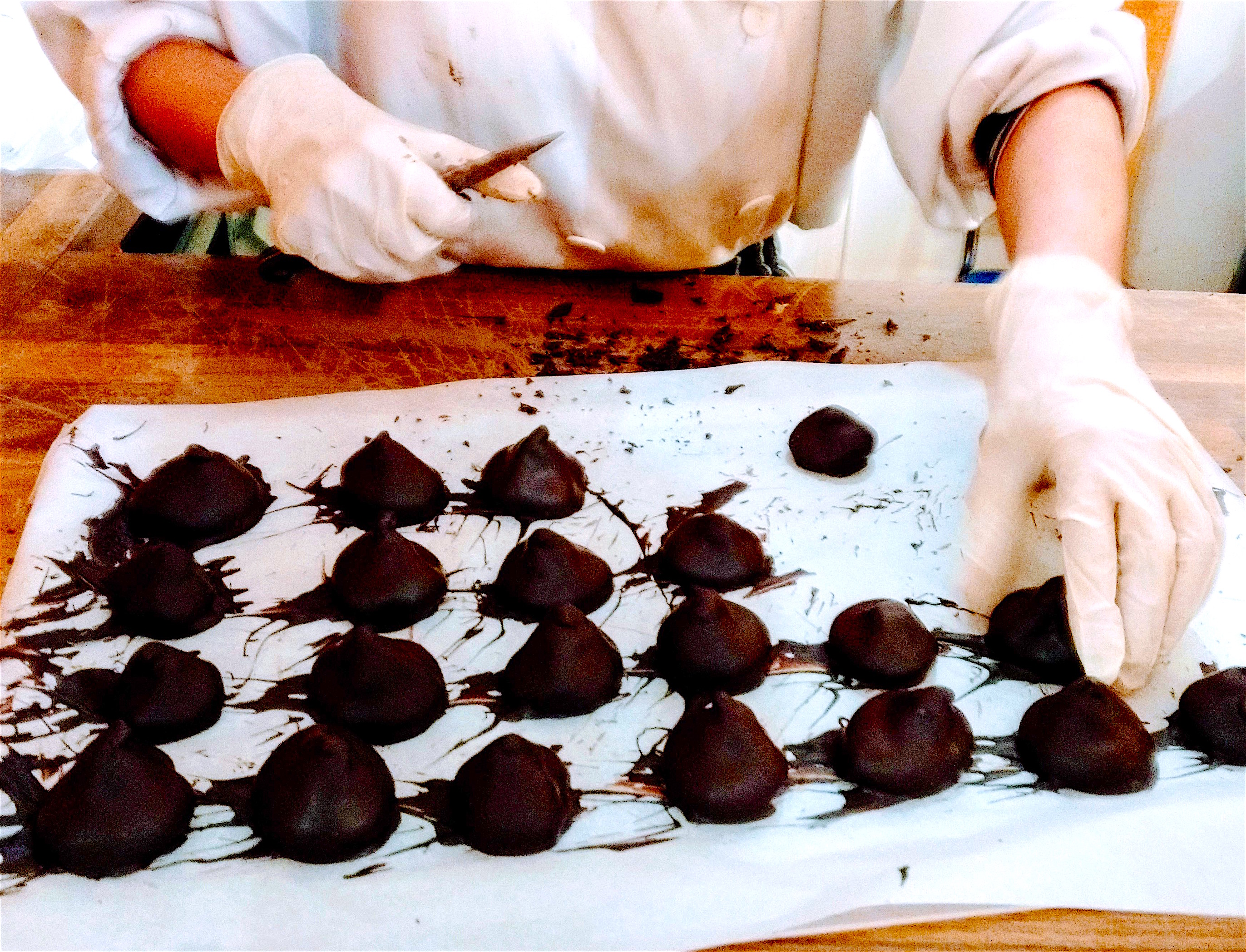 Choosing the truffles was a labouring experience as there was such a unique selection to choose from, from mango to cinnamon cider, salted caramel to Earl Grey, pink champagne to cherry kirsch, limoncello to peach melba…lemon tea, Jamaican rum…. strawberry rosewater… the list is endless!
So if you've got even 15 mins to spare, do go and pay a visit. The staff are really friendly and it really is a decadent and sumptuous experience; a little taste of chocolate heaven!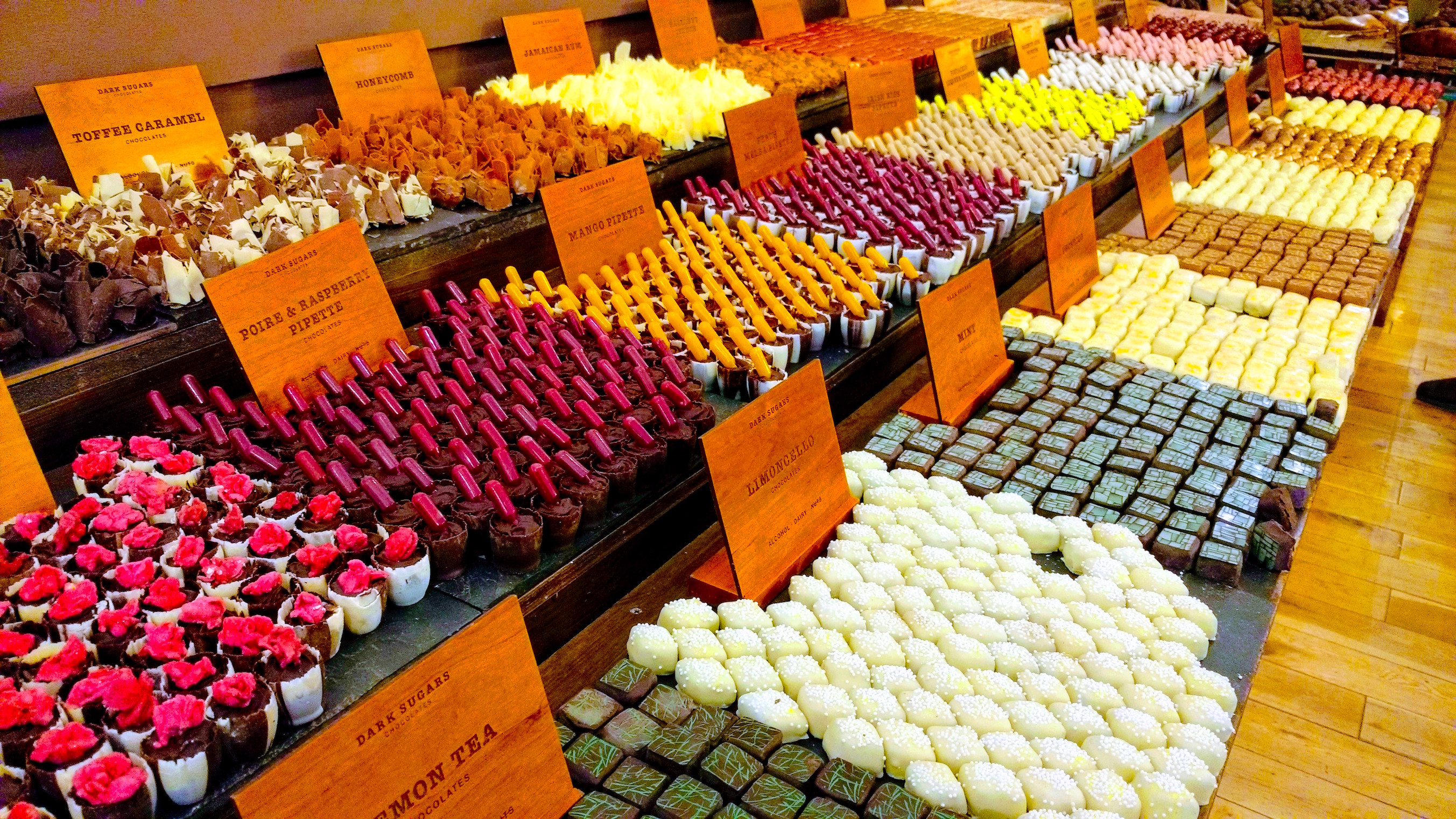 If anyone has any recommendations of great places to try this year then please get in touch by leaving a comment or on Instagram or Twitter.
Thanks for reading 🙂
Kate X